Tuesday, May 27, 2014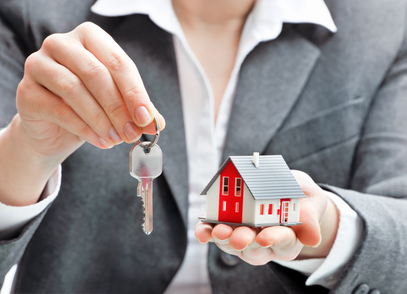 In the cut and thrust of Real Estate, effective time management can give you the edge over competitors. Finding automated lead gen solutions is one way to reduce man-hours and maximize ROIs. Where once the live agent contact center was the nerve center of any big service led business, these days companies are using a combination of cloud call center technology and automated messaging to stay engaged with customers.
The benefits of a cloud call center are obvious. You eliminate expensive set-up fees, pricy per minute rates and potentially scores of full time staff, who may not always deal with call volumes that justify their presence. With solutions like CallFire's
Cloud Call Center
, you can streamline your infrastructure, serve more clients, and save money in the process.
Let's a take a look at a historical case study that perfectly illustrates the manifold advantages of using cloud call center applications.
Justin is a real estate wholesaler. He has a house under contract that he must assign to a buyer within a sixty day window. After twenty days, Justin turns to his most hopeful prospects. After calling the buyers on his list, he puts 50 bandit signs around town, places an ad in the local paper and posts property information online.
Despite all his efforts, nothing came to fruition. He received no calls from the paper campaign, was threatened with a fine from local authorities for the bandit signs, and got nothing more than a trickle of interest from the online push – all of which fell through. It was time to think more laterally. Enter: Cloud Call Center.
Justin took a list of all local landlords from his area, each of whom had consented to being contacted by his business. He uploaded the list to a CallFire account, set up a Voice Broadcast and issued a message containing details about the property. At the end of the message, a 'press 1' option was given to recipients interested in speaking to Justin's team about the property. Within a week, Justin had got a signed contract, and had renewed relationships with hundreds of landlords in his county.
Without
Voice Broadcast
and Cloud Call Center, it's unlikely that Justin would have made such fast progress. Communicating the same information to large numbers of people simply doesn't get any easier than this. So if you're struggling to maintain the quality of service you started out offering as a startup, or you're finding it tricky to keep track of potential leads as your business grows, outsource some of those tasks to an efficient, proven system and watch your bottom line grow.