Thursday, June 5, 2014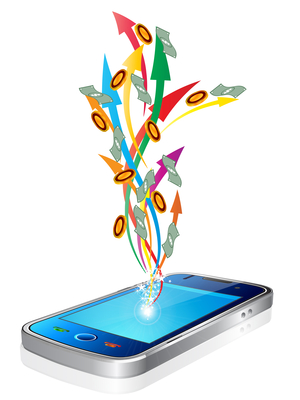 Economic turmoil in recent years, coupled with a plethora of industry competition, has made it increasingly difficult for small to mid-size financial services companies to compete in the global market space. Luckily, however, there have been a few glimmers of hope for these financial professionals. Mobile technology, which offers the finance industry numerous innovative ways to communicate with clients and generate new leads, is one of those glimmers. SMS text message marketing for the financial industry has proven to be at the top of the mobile marketing game.
SMS Marketing: Effective & Compliant
Financial institutions are accustomed to functioning in a highly regulated environment. As a result, there may understandably be some hesitance in using consumer contact information for sending SMS marketing messages.
The good news, however, is that businesses may indeed use mobile telephone numbers that clients or leads provide when they text in, so long as they comply with a few regulations. In future communication efforts, the company must simply identify itself, provide its own phone number for contact, and offer the choice to opt out. In addition, the message must address the same general topic as the original communication.
There are a number of ways financial services businesses may benefit from SMS text message marketing:
Increasing revenue: SMS is a great, non-invasive but personal way that account executives can touch base with an entire contact list quickly in order to engage and incentivize. Text messaging allows finance professionals to send their existing clients up-to-the-minute information, follow up with lapsed prospects, or cross-sell financial products, all with the ultimate goal of developing revenue channels.


Improving customer service: SMS may be used to improve customer service in a variety of ways. For instance, it may be used to alert customers of their loan or mortgage application's progress or to send customers real-time credit card transaction details. Customers may also request information about account balances and receive payment reminders, documentation requests, statement reminders, and alerts to new or changed terms and conditions. In addition, financial services professionals may use texting to send courtesy and "thank you" messages, as well as to encourage clients to get in touch if they have questions.


Generating new contacts: Publicizing a dedicated mobile number on marketing materials is an effective way to generate contacts from potential clients who increasingly prefer texting over phone calls. Once consumers have opted in via text, they may be added to the business' database, allowing the financial professionals to engage with the customer in the future.


Marketing for growth: Financial services companies quickly learn that SMS marketing is effective and cost-efficient, making it a key route to generating new business. While open rates for email marketing materials have declined due to an overwhelming amount of marketing spam, almost all SMS text messages on the other hand get opened, usually within minutes. Consumer response to individual marketing strategies is also easy to track for efficacy before rolling out larger campaigns.


Appealing to environmentally conscious clients: The financial services industry is unfortunately notorious for the amount of paper it uses and wastes. Using SMS text messaging as part of a communication strategy can help improve that reputation and win over consumer trust.
After recent economic difficulties, the financial services sector is slowly and cautiously moving forward. Finance professionals know they must now be extremely careful when it comes to using consumer contact information, but the good news is that the regulations for using mobile contact numbers make for easy, common sense compliance. Furthermore, SMS is an excellent way to improve sales and customer service, as well as generate new business and contacts while also being more environmentally responsible. Have you seen success using SMS with your financial services company? Let us know what's working!