Thursday, March 17, 2016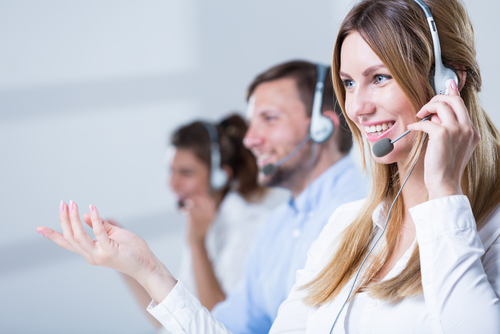 If your company depends on telephone communications to service customers and make business run more efficiently, you can benefit from phone dialing software. Many people think that phone dialing software is just for companies with large call centers and hundreds of employees making thousands of calls per minute. Phone representatives can quickly get from one call to another, as phone numbers are programmed to autodial the customer list.
On the flip side, phone operators in large-volume call centers can receive hundreds of calls per minute from individuals who are conveniently routed to exactly where they need to go.
However, you don't have to have a big business to benefit from a phone dialer. Any company can use phone dialing software to target potential customers and current ones in an effective manner and provide those customers with a simple means of getting the right person on the phone should they need to.
In addition to basic call efficiency, there are several other benefits to using a phone dialer. The following are some ways that your business can utilize phone dialing software to provide more benefits within your company and better service for customers:
Voice Broadcasting
Voice broadcasting
is a great phone dialing software feature. Voice broadcasting allows you to pre-record a voice message that can be sent out via your auto dialing service. You can use voice broadcasting to share news with a large list of people who have opted to receive calls from you. This technology can help you notify customers of sales and special events that you might have coming up.
Reminder Notifications
Utility companies, doctors, teachers, and anyone who might need to remind an individual of an appointment can use phone dialing software. Reminders sent via phone dialer can serve customers more quickly and efficiently, and they can ensure that a company's valuable time isn't wasted. Individuals and organizations, including banks and local service providers, can use a phone dialer to program reminders that go out when bills are due, meetings are coming up, and deadlines to cancel are looming.
Customer Service
Providing good customer service is a goal for most businesses, and this can be done with the help of a phone dialing system. A phone dialer, when paired with a solid customer database, allows a company to reach out to clients and customers in a timely manner, and allows clients and customers to get a hold of the right person to help with their issue. A company might even use a phone dialer to reach out to customers with surveys to inquire about product or service satisfaction.
Interactive Voice Response (IVR)
An extension of phone dialing software, Interactive Voice Response (IVR) is a technology that direct sales companies and collection agencies often use to reach appropriate people in an effective manner. These businesses can press certain keys to reach specific customers and individuals, and avoid time wasted pitching or fishing for the right people. For incoming calls to a business, callers can use IVR to route themselves to their intended company representatives or departments in an efficient manner.
Phone dialing software comes in a variety of forms, with different functionalities that can work across nearly any business spectrum. The software is cheaper than many people think, and it provides tremendous benefits in terms of money and time savings.