Friday, April 10, 2015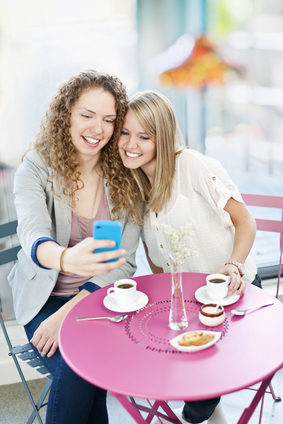 As a food and beverage industry marketer, it's good to stay abreast of current trends. Gone are the days when you simply send out mailers with coupons to build up your customer base during the slower hours. These days, you have to meet your guests right where they stand – and mobile marketing has the power to do just that.
By now, you have probably seen the benefits of mobile marketing for your restaurant business, but it's important to know you are doing it right. Let's start with the best techniques for marketing your restaurants to mobile users.
Create mobile coupons.
Using
text messages
or in-app advertisements, you can easily generate coupons to reach a wider audience. Your regulars will appreciate the heads up, and those new guests will be salivating over the offer. Allow customers to redeem coupon codes when they arrive at the restaurant by showing you the message or ad.
Start a contest!
Everyone loves a little competition. You can text some trivia questions about your restaurant, or offer to give a free menu item to the first ten responders. The interaction will keep you top-of-mind with clientele.
Survey your customers.
With bulk text or robo calls, you can ask your mobile clientele which entrees they prefer off the menu, or ask their opinions about certain dishes. If you allow your customers to vote on their favorites, you increase customer engagement as well.
Alert consumers of upcoming deals.
The best time to send an SMS to your guests is at about 10:00 am – before they've decided where to go to lunch. Let them know the specials, and remind them of upcoming events and things you've added to the menu.
Use the above techniques to get the ball rolling. You will want to incorporate mobile marketing into your existing marketing strategies, like print and radio marketing. Once the campaigns are underway, consider the following tips to further streamline your marketing strategy.
Offer incentives to opt-in.
Your customers have to opt-in to receive mobile messages, both by law and for you to get the most out of your marketing efforts. Offer them discounts and loyalty programs to convince them to participate. This will increase the number of responses you will receive in the future.
Make a limited-time offer.
When your guests feel the pressure of a limited-time offer, they are more likely to respond. Give them a few hours to text back to any coupon codes you send them via SMS. You will probably see some more traffic, and limited-time deals are much easier to track as well.
Always reply with a thank you.
Whenever you receive a response to a mobile message, be sure to send a short "Thank you!" text. Feel free to use an auto-responder to keep it simple. A nice thank you can create a loyal customer.
Keep things as simple as possible.
Your SMS text messages should be short and to the point. There are only 160 characters available for your marketing message, and you don't want your text to take up the space of several messages. Your guests will appreciate it.
When you combine the tips and techniques for mobile marketing, your restaurant is bound to start seeing an uptick in the number of customers each day. As we continue to see consumers moving toward mobile lifestyles – especially Millennials – our marketing efforts should follow suit. Try incorporating these ideas into your marketing strategy, and grow your guest list!