Thursday, March 12, 2015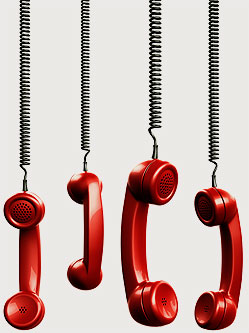 Proactive marketing is the antithesis of reactive marketing. In reactive marketing, an inbound call center is designed to receive calls whenever there is a problem or when customers attempt to change or cancel service, in which case marketing efforts are designed to keep or downsell the customer. On the other hand, proactive marketing seeks to anticipate the needs of customers—an outbound call center may head off problems to assure customer satisfaction and maintain brand loyalty.
Harris Interactive recently conducted a study online of over 2000 US adults to determine whether or not consumers preferred proactive contact by companies. According to their findings, 87% of these adults preferred proactive contact to any other form of contact.
There are many factors that go into a proactive marketing campaign, from the nature and makeup of an outbound call script to the collection of useful data about customer behavior and preferences. Essentially, the best way to look at proactive marketing is to equate it with preventative medicine: A company can take steps to alleviate consumer issues before they become a problem and prompt the customer to cancel service.
With regards to mobile marketing, there are a number of proactive ways to engage customers. For example, appointment reminders can be one of the most effective forms of proactive contact, and a direct outbound call or automated text message to an individual's mobile phone can meet that need. Reaching out with reminders and satisfaction check-ins are a fantastic approach to keeping customers happy and loyal.
If your call center doesn't include a proactive strategy, consider making some small changes to increase your profit as well as your customers' experience. Train your inbound call center team to begin some outbound proactive campaigns. When it's clear that a company cares about its clients, existing customers transform into brand advocates – and these advocates may just go the extra mile to tell their friends about what excellent customer service they receive from the company.
The aforementioned study also revealed that customers prefer to receive a response from a human agent, rather than an automated or IVR call. Furthermore, the finding discovered that the initial pause or delay that occurs with predictive dialers often caused the consumer to hang up right away (about 50% of the time). In order to address these points, call centers must determine the appropriate use of IVR, Auto Dialing, and Voice Broadcast systems in their outbound campaigns.
Take note: Customers want excellent customer service, and a proactive marketing campaign can help foster an amazing experience between consumers and brands. Find the right kind of engagement at the right time, and make sure your outbound callers are trained for proactive contact. This can set your business above the competition, and convert a few of your customers into advocates along the way.