Wednesday, November 5, 2014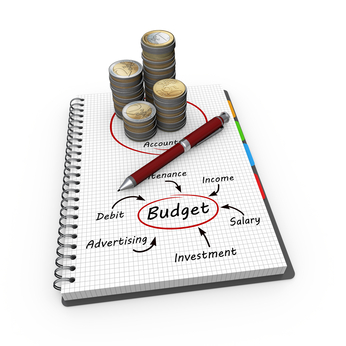 Historically, one of the most elusive metrics for marketing departments is determining which ad dollars generate which results. Until relatively recently, the only way to figure out where business was coming from was to ask clients directly, and survey response rates are generally too low to get a true reflection of customer habits. It's like slinging mud at lots of different walls, and never being quite sure what's sticking because the lights are off.
Call tracking has turned the lights on. It tells you precisely which mud is sticking and – even more importantly – which is just a waste of time and effort (and mud). With multiple telephone numbers out in the field, each for a different advertising channel, your customers are compiling a detailed report on your behalf, simply by dialing.
Like all the best ideas, call tracking is simple and highly effective. You
set up an account
and start adding as many unique phone numbers as you desire. If you have a billboard campaign with 20 ads on freeways, assign a different number to each one. Do the same for any other 'real world' ads, such as trade show banners and flyer campaigns. Virtual campaigns don't require the same level of diversity, as online tracking is far easier to conduct via analytics.
As soon as the calls start coming in, you can see how effective each campaign is. Your reports will show you:
How many phone calls are received
How many calls are answered/unanswered
How long each call is
What time calls are placed
Used in conjunction with call recording, call tracking also tells you a lot about how your employees are interacting with prospects. You can quickly identify weak spots in your customer service, and improve them. If there are certain times of day with high call volumes, you can allocate more resources.
Call tracking has proved popular across a huge range of industries. Santa Cruz firm
Contractor Advertising used the technology
to great effect, by pairing it with call recording to establish where most successes and failures where coming from. With thousands of clients from Canada and the United States, the company can now identify where the most activity is happening purely by which phone rings in their contact center.
The practical applications of call tracking aside, purchasing local numbers has an added benefit for your brand. It helps you build an image as a major local force in your industry, even if you don't have a physical presence in a particular region. This is very attractive to consumers wary of centralized, faceless corporate culture.
As if that weren't enough, a call tracking solution is far more affordable and reliable than old-fashioned market research tactics. Within a month of implementing a call tracking campaign, you will gather invaluable customer data that can help you improve business in the areas that count, and do away with it altogether in those that don't. The only question is, can you afford to do without it?