Monday, March 27, 2017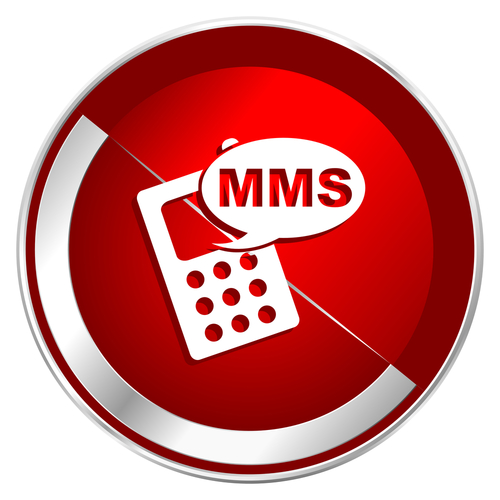 Many brands are now looking to multimedia messaging service, or MMS, as the future of mobile advertising.
MMS shares all the benefits of SMS and adds some more - no more 160-character limits, and the ability to send multimedia ads, including videos and audio. Major brands like Starbucks and Ikea, and the CBS, Fox and ABC networks, have started using MMS marketing as part of creating more impactful outreach programmes.
Why MMS is Growing
With the emergence of smartphones, we're now used to seeing more visual content on our phone screens. While the popularity of messaging apps like WhatsApp and Viber has boomed, MMS messaging has grown even more. Not every phone is capable of handling apps, but all phones have SMS and MMS capabilities. As reported by CTIA, 74 billion MMS messages were sent in 2012.
While there are more mobile phone devices than ever, MMS tech has advanced so that messages, images and videos can be adjusted for the dimensions of every device type automatically. This enables businesses to reach out to every consumer, whether they're an iPhone user or a Google phone fan.
Increased Outreach
While there are no official open and read rates are available, as carriers don't report them, due to the immediacy and personal nature of mobile, consumers are more likely to open text messages than emails. Additionally, consumers are more open to subscribing to SMS and MMS messaging. Citron Research reports that some brands have had millions of consumers opt in to their text messaging programs, often with the hope of getting a discount or coupon.

Creative Content Means More Successful MMS Marketing Campaigns
The ability to send images, audio and video allows brands to create more attention-grabbing mobile content. Here are a couple of examples to inspire your own campaigns:
Starbucks - ran an SMS trivia contest that offered prizes. They were then able to determine what kind of phone each respondent had, enabling them to send appropriate MMS messages featuring short videos and info about in-store Happy Hours.

Iris' promotion for the play Sunday in the Park With George - sent a short video to people who texted the word 'Sunday' to their short code number. Alongside the video, the MMS message entered them in a contest to win tickets to Paris, offered a phone number to call for tickets, and allowed users to share the video on Facebook.
Want to learn more?
Download our product guide to get started with Text Broadcast
DOWNLOAD NOW