Tuesday, May 13, 2014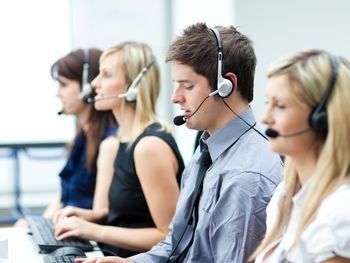 Just a few decades ago, the concept of "fulltime telecommuting" was unheard of. Today, however, technology has transformed how and where people work. There are many reasons companies today are considering "homesourcing" their call centers. Flexibility for workers and cost-saving flexibility for businesses are at the top of those reasons. Homesourced or "homeshored" virtual call centers can also help save the environment and even help save jobs.
Flexibility
Remote agents make customer service and support calls from the comfort of their own homes and often have the option to choose their own schedules. Therefore, jobs in cloud based call solutions are a popular choice for stay-at-home parents, students, retirees, and those seeking a second job.
High-Quality Workers at a Lower Cost
Homesourcing does not mean sacrificing the quality of work. Overall, homesourced workers are highly educated. One company, Arise Virtual Solutions, reports that 86% of its homesourced call center agents have attended college. Plus, the average virtual agent has 10 years of business experience. In addition, because having a homesourced cloud call center means more geographic flexibility, there is a larger pool of potential workers from which to choose. Many highly experienced and valuable employees would choose to work from home than not, all else being equal.
By hiring cloud-based independent contractors, businesses save tremendously on health and other full-time benefits. Cloud call center independent contractors are only paid for the work they complete, not the amount of time spent in an office, thus saving companies even more. Furthermore, homesourced cloud call centers are less affected by sick leave productivity costs.
Save Jobs
Facility costs for traditional call centers are enormous. Therefore, companies must sometimes make the difficult decision to close call centers, or significantly reduce overhead by laying off employees. Several years ago, however, when Citibank closed one of its locations in Albuquerque, switching to homesourcing meant most of the employees kept their jobs. While some businesses may choose to eliminate staffing, most realize that they don't have to cut their call staff, which means customer service remains high and clients remain clients.
More Environmentally Friendly
In most American cities, workers depend on cars to get to and from work, and the consequences to the environment can unfortunately be devastating and lasting. The average American call center employee, for example, commutes 24 miles each day, resulting in an astonishing two tons of CO2 emissions. When call center agents work from home, emissions are reduced. Furthermore, since a typical call center easily uses more than 150,00 kilowatts of energy per year, the environment comes out ahead whenever companies homesource their customer support and customer service staff.
There are many reasons companies are homesourcing their call centers. Cloud based call solutions are an excellent choice for businesses needing to reduce costs while keeping and attracting highly skilled workers. This is especially true when companies must shut down brick-and-mortar locations. Virtual cloud solutions also give businesses a way to better care for the environment and for a workforce that values flexibility.