Wednesday, June 11, 2014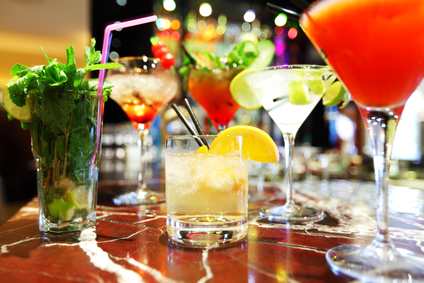 Perhaps more than any other industry, the bar and restaurant world has been slow on the uptake regarding
text messaging
and other forms of mobile marketing. Much effort is paid to paper flyers, posters and other print materials which still work well as in-house promos, but less so outside the walls of the venue. Such materials are expensive to produce and distribute, and contrary to the eco-friendly credentials most modern businesses want to project.
Worst of all, it's nigh-on impossible to gauge the success of printed commercials, short of asking every single attendee to tell you where they heard about your venue.
Compared with other industries, the majority of clubs, pubs, bars and restaurants run on slim profit margins, where not a penny should be wasted from the marketing budget. That's why direct marketing tactics are far more appropriate. And they don't come more direct than text messaging. The customer loves SMS because it's convenient, and it means they have all the information they need – including tickets and coupons – with them as long as they carry their phone. Businesses love it because they can provide a direct call to action and easily track ROIs. Here's how to get started:
Open a text alert account
Buy a keyword and shortcods (eg BEER and 54321)
Prominently display a sign in your bar reading 'Text BEER to 54321 for a free drink'
Wait for customers to text in – they are now on your mobile list
What Kind of Offers Should I Make to Customers
As your mobile contact list grows, you can start using it to offer time-limited discounts and promotional offers when business is slow. Imagine it's a wet Tuesday afternoon and takings are down, but you have a full compliment of staff working the shift. Simply send a bulk text to your list saying 'Come in today between 3-5pm to receive 50% off all well drinks'. Now you have a ready made happy hour that only applies when you actually need the business.
Of course, each venue will have vastly different target demographics, all responsive to different promotions and discounts. You need to make sure you're offering the right deals to the right people. Here are a few ideas:
Coupons and vouchers are a good incentive for everyone, so you can always rely on buy-one-get-one-free offers and percentage discounts to bring customers in – simply ask them to show you the text message at the bar to take advantage of the deal
Student nights can be highly lucrative if you appeal to the budgetary constraints placed on young people. Offer half price entry or gree drinks, especially on weekdays when business tends to be slower anyway
Birthday text messages are perfect for reaching out to contacts with personalized offers. Send a happy birthday message with a VIP access pass attached, and complimentary passes for friends
If you have a kitchen, food and drinks packages are surefire winners. Offer them during business lunch hours, especially if foot traffic has been slow during those periods
SMS is the most cost effective form of direct marketing for bars and restaurants. Remember, 91% of Americans now own at least one mobile device, and 95% of text messages are opened and read within minutes of receipt.