Monday, February 20, 2017
You might already have a mobile marketing campaign, but is MMS marketing part of it?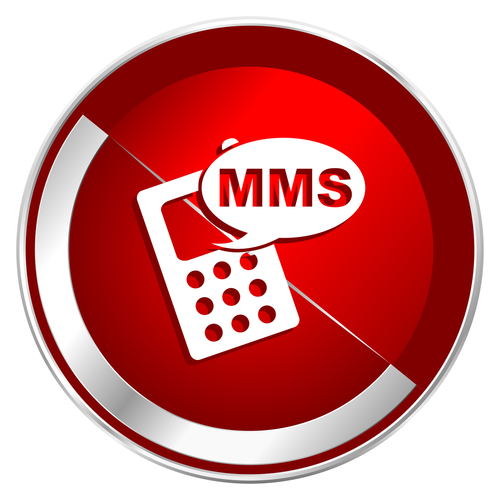 95% of Americans now own a cellphone of some kind. The share of Americans that own smartphones is now 77%, up from just 35% in 2011. SMS and MMS are the most widely available messaging channels today, and you can use them to reach out to new customers and build loyalty with existing ones.
Here at CallFire, we've put our heads together to come up with 8 reasons you should be adding MMS marketing to your mobile marketing campaign:
Future-proofing
Today MMS is delivered primarily to smartphones. Fast forward a few years and they'll also be available on your home phone, TV and in your car. Getting yourself accustomed to this medium early will put you a step ahead of competitors as MMS marketing continues to grow.
More exciting content
MMS allows you to get creative with your mobile marketing content, giving you the ability to deliver multiple images, videos and audio to your subscribers within a single message. There are a lot of different handset types and phone screen sizes out there, but MMS service providers automatically resize content for the destination device. As a general guide, you can typically send between 25 and 30 seconds of video before you you reach size limits set by US carriers for message delivery. Videos longer than this will suffer from quality issues.
Staggering open-and-read rates
90% of SMS messages are opened within three minutes of receiving them, so it stands to reason that MMS are too. In fact, having an attractive image or video pop up instead of a standard text may even prompt phone users to open the messages quicker. Text messages already have a 98% open rate, putting email's 22% open rate firmly in the shade.

Customer engagement
It's easy for customers to reply to your MMS marketing too. They can get back to you via MMS or SMS instantly, opening up the communication channels between you, and allowing them to send lengthy feedback, files or images. Users can submit pictures without the hassle of having to download and install any software or apps.
Easy sharing
MMS makes it easier for your users to do some of the marketing for you. Sharing your content via mobile is as simple as sharing things online, if not easier. Your MMS messages can be instantly forwarded to any contacts they have in their phonebook. It's also easy for them to share with multiple contacts at once. Making your offers, discounts and news easy to share will help you get the word out and reach more people.
No more character limits
While SMS messages are limited to around 140 character, MMS messages can handle 1000s of characters per message. It means you'll no longer need to use text abbreviations or awkward phrasing to get your message or offer across to the customer. It means you can provide more info - although you don't want to overdo it - including multiple links with different web pages.
You don't need any further investment
Because MMS messages are sent using the same shortcode as SMS messages there's no need to spend on a new shortcode. If you already have a mobile messaging service in place, you don't any further investment to start rolling out MMS messages. You're also free to use your existing SMS opt-in list - users that have already opted in on your shortcode can already receive MMS messages on the same shortcode. Every Tier 1 carrier in the US supports MMS messaging, and all you need to activate it on your shortcode is file a new brief with your aggregator.
A source of useful info for future campaigns
When you deliver an MMS message to a subscriber, your service provider can extract device information and network information. Device information lets you know what types of phone your audience is using and network information can be used to see which carrier they use. You can use this info to help calculate what frequency and type of messaging campaigns will best suit your audience.


To get started with your own MMS marketing campaign, sign up here.