Wednesday, February 1, 2017
The second-biggest spending holiday of the year is just around the corner. Behind Christmas, Valentine's Day sees more spending than any other holiday - almost hitting the $20 billion mark last year. And with more of us than ever shopping and gift-searching on our smartphones, this is the year to fall in love with mobile marketing for Valentine's.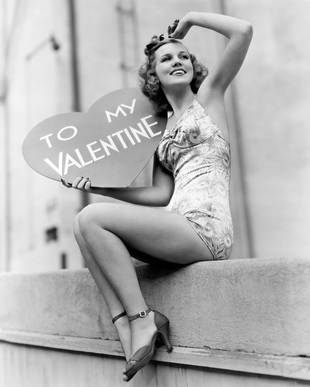 Whatever your business size and marketing budget, here are five mobile marketing ideas you can use to inject some passion into your Valentine's Day marketing strategy.
Text Reminders
Help build momentum in the lead up to the big day by sending subscribers special offers via SMS. Whether it's a little reminder of a two-for-one discount you're running, or an informative text to let them know the last order sending dates in time for Valentine's delivery, make sure your messages are genuinely useful reminders.
Social Media Dress-Up


Time to give your social media channels a loved-up overhaul. Facebook, Instagram and Twitter are all vital parts of your mobile marketing strategy, and giving them a new look in the run up to Valentine's Day shows you're in the spirit, acts as a visual reminder to your followers and allows you to show off a sense of fun through creative graphics. Whether it's a simple change of color scheme to passionate pinks and reds, humorous and shareable photos, or a themed variation of your logo, let your social media channels play dress-up for the day.
Link to your Website
2015 was the year that mobile search overtook desktop, and this is constantly increasing. SMS messages give you a quick and simple way to lead audiences straight to your website with just one touch of their phone. Put a short link to your landing page in Valentine's marketing texts you send this year, making it as easy as possible for customers to place an order or make a reservation on the go.
Don't forget singles…
You can connect with singles as well as couples on Valentine's Day. Turn the tables and poke some fun at the most romantic day of the year, and reward single customers with special one-off discounts. If you're a dating service or thinking of throwing a Valentine's single night event, SMS gives you a quick and simple way to let lots of local singles know about it - you could send them a redeemable discount code too.
...And pets!
According to research carried out by the National Retail Federation, Americans officially love their pets. On Valentine's Day, pet owners across the nation will spend an average of $26.24 on gifts for their four-legged friends. Valentine's Day lends itself really well to quirky promos, so reach out to those pet lovers with discounts on pet gifts or offer a free pet treat with Valentine's purchases.
Get started with your own
mobile marketing campaign in time for Valentine's Day!
Want to learn more?
Download our product guide to get started with Text Broadcast
DOWNLOAD NOW