Thursday, July 26, 2018
SMS might seem like a straightforward marketing channel. But blasting your audience with the wrong text messages can produce massive unsubscribe rates. And not messaging your contacts enough can curb your results.
Like any successful marketing campaign, SMS marketing is strategic. It needs to be thoughtful, well-executed and provide value to today's savvy consumers to stand out in the barrage of messages they receive daily.
Fortunately, there are some SMS marketing best practices to help guide your text communication strategy and generate better results.
The Benefits of SMS Marketing
Before diving into SMS marketing best practices, you need to know why it's an essential marketing tool.
Here are the top benefits of SMS marketing:
SMS Marketing Best Practices
SMS marketing is a great way to reach your audience — if it's done well.
The immediacy also means higher risk. Where customers might ignore a pesky email, they're likely to unsubscribe from constant, annoying text messages.
Before launching an SMS marketing campaign, you also have to consider compliance issues to avoid potential fines.
Understanding Compliance in SMS Marketing: The Telephone Consumer Protection Act
Let's start with legal compliance rules that guide SMS marketing best practices.
The Telephone Consumer Protection Act (TCPA) regulates how marketers contact people. It initially governed telemarketing calls, auto-dialed calls, prerecorded calls and unsolicited faxes but was amended in 2013 to include text messages.
What are the legal requirements for SMS marketing?
Similar to email marketing best practices, the TCPA requires businesses and organizations to receive express consent to send text messages.
Text marketers are required to get consumers to opt-in before they can send any SMS marketing messages. A purchase or simply obtaining an individual's phone number isn't the same as receiving permission to contact them.
For example, text marketers and brands often use branded short codes at an event, in-store or in a traditional marketing campaign. Consumers can opt in to receive text messages by sending a text to the branded short code.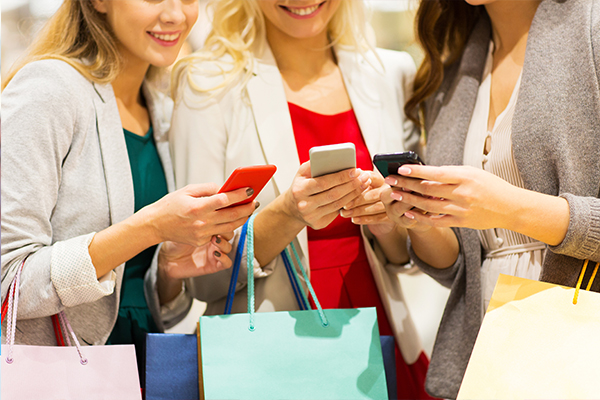 What are the consequences for not following TCPA guidelines?
The TCPA allows individuals to file lawsuits and collect damages for violations, meaning you could be held financially responsible.
The Federal Communications Commission (which oversees the TCPA) received more than four billion complaints in 2016 about unwanted calls. The majority of complaints were from customers who still received texts or calls after unsubscribing.
Besides heavy fines, violating SMS marketing best practices and TCPA regulations also damages customer relationships and your brand.
The 8 Key Parts of SMS Marketing Best Practices
When it comes to SMS marketing best practices, it's not just about following the letter of the law. It's about creating a results-focused campaign that also provides a clear, direct benefit to your audience.
Here are eight SMS marketing best practices to help you execute effective text message campaigns.
Consent: As stated above, customers need to opt in to receive any text messages. It's a crucial compliance requirement and SMS marketing best practice.
There are a few ways to do this:
Get customers to opt in. You can do this by using a short code. By texting the short code, they give consent to receiving SMS messages.
If you're importing contacts manually: You'll need written or spoken permission.
Check out examples of great SMS marketing campaigns here.
Opt-Out: Unsubscribing is a critical compliance issue many businesses miss. Consumers must be able to opt out of any service by texting the word "STOP." According to the Telecommunications Industry Association, language like "STOP" and "HELP" in texting calls-to-action should be bolded. You must also include language stating that standard data and message rates will apply.
Hours: The TCPA requires you only send texts during business hours. Don't forget to consider time zones.
Frequency: Even if your audience does opt in to receive your text messages, you don't want to annoy them. Sending two to four texts per month is ideal. Any more than that, you risk bugging your customers and a hefty unsubscribe rate.
Language: Especially with the limited amount of characters, it can be tempting to resort to catchphrases, nicknames or slang, like "GR8! See U L8ER." While tempting, casual language like that can make your organization look unprofessional and alienate your millennial audience. Keep your texts short, direct and to the point.
Value: This is often overlooked, especially for new text marketers. Don't blast your customers with mindless messages. Make the value clear. Text messages are for time-saving, urgent messages they can't get in email or other forms of communication. What is valuable to them? Be as direct, specific and concise as possible.
Response: Text is instantaneous. Make sure to respond to customer texts in real-time. You can use an auto-responder to send personalized, follow-up text messages instantly.
Measure: To understand which messages and language resonate with your audience, you have to measure the results of your SMS marketing campaigns.
Kickstart Your SMS Marketing With CallFire
As users continue to shift towards mobile, businesses need to keep up.
SMS marketing is an effective way to increase mobile engagement and connect with your audience in a new way.
Whether you want to implement appointment reminders, discounts, updates or SMS campaigns, text marketing lets you reach thousands instantly.
Plus, CallFire integrates text messaging, voice broadcasting and interactive voice response (IVR) technology so you can craft high-quality, multichannel campaigns to better reach your audience.
Imagine giving your audience the option to receive information like your location or hours on the phone or via text.
Pairing these SMS marketing best practices with voice components provides customers with more immediate value and options to interact with your brand. And when you give your audience the chance to interact on their terms, they'll be more likely to engage.
Ready to start? Sign up for your free CallFire account today.