Tuesday, January 30, 2018
At CallFire, we care deeply about our community and each other. As part of our ongoing commitment to giving back, employees at the Santa Monica office of CallFire volunteer on a monthly basis at The Midnight Mission.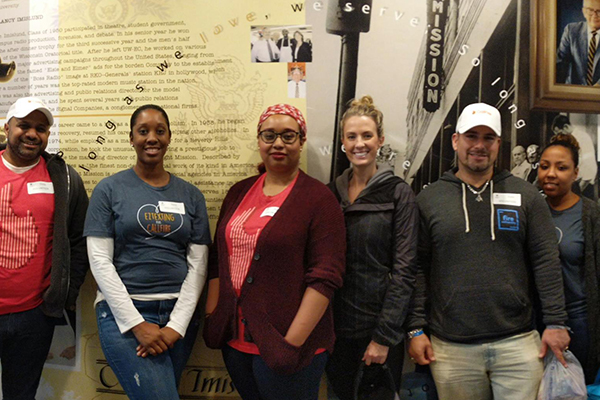 For over 100 years, The Midnight Mission has served community members suffering from homelessness with services and a path back into mainstream society. With support from executive leadership, CallFire employees have committed to volunteering every month.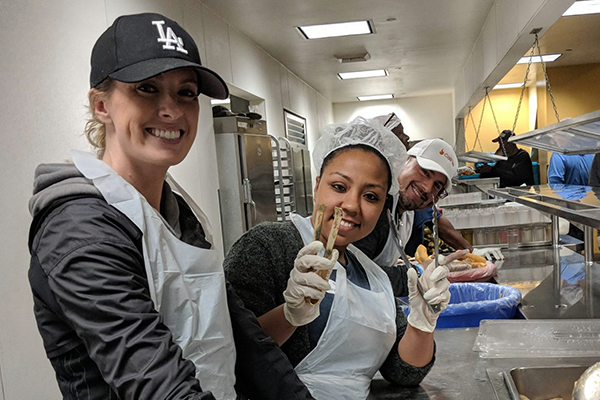 "A strong sense of community is what has made CallFire one of the best places to work in LA three years in a row. The way folks across the company came together is classic CallFire--we see where we can add value, and just do it," explains COO and recent volunteer, TJ Thinakaran.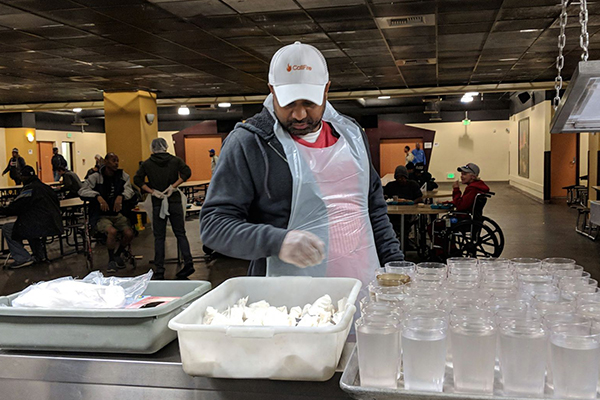 In December, CallFire volunteers helped prepare, serve, and clean up lunch for over 200 people. In January, CallFireans helped to feed over 500. One of our first volunteers, Jenna Byczek, said "It was an amazing experience. It's really special to work side-by-side with your co-workers to help people out. I can't wait to do it again."