Wednesday, January 24, 2018
By CallFire Inc.
The Super Bowl is coming up, and that means businesses of all types need to start gearing up to take advantage of the big game. Fans spent about
$14 billion in 2017
, so there is a tremendous opportunity to get in on the action. Bars and restaurants will enjoy huge profits, but everyone can use this unofficial holiday to get their customers' attention and strengthen relationships with their brand.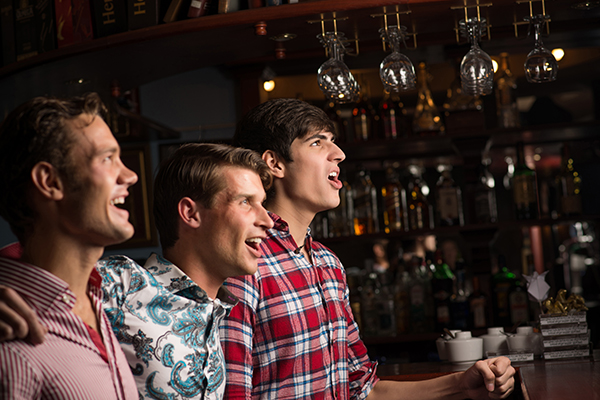 Check out how CallFire can help your team win big on the bottom line:
Voice Broadcasting
Imagine being able to
record a message
that captures the excitement of a new promotion or discount; voice broadcasting enables you to do just that! You can send a customized message to thousands of contacts at once, which will put a smile on your contacts' faces. Restaurants and bars can promote game day specials, while health and fitness companies can send voice broadcasts to get people thinking about how they can lose all the calories they gained from snacks served during the game!
Text Messaging
Yes, text messaging. While you may normally use it to communicate with friends and family, many businesses have made it a key part of their marketing strategy. Sometimes called SMS messaging or
bulk texting
, you can draft a quick message and immediately blast it to your contacts. Wondering what to say? Consider the following:
"Gearing up for the big game? Click this link to get everything you need for the ultimate Super Bowl party!"
Another best practice is to leverage keywords to build your contacts list, aka get new customers. See if a desired keyword is available, such as BigGameDeals, advertise it, and when customers text it to you, you can reward them with special game-related promotions. You'll also be able to engage them throughout the year. Keywords are a low effort/big payoff strategy for growing your business!
Call Tracking
While CallFire's solutions can strengthen your relationship with customers, our tools can also quantify your engagement with them to help you boost sales in both the short and long term.
Call Tracking
will help you track call length, determine what business lines and promotions customers respond to most, route calls, or capture data based on keypresses. This tool also integrates with Google Analytics to help you more efficiently use your marketing budget. Football organizations rely on analytics, and so should you!
One quick note for texting and calling solutions: Please ensure that you have prior consent to reach out to your contacts. Federal regulations require that you have written or electronic permission from contacts before contacting them via text or prerecorded message. Failing to do so can potentially open you up to legal liability. A prior business relationship does not equal permission.
Want to learn how your company can score a sales touchdown? CallFire's Client Success Managers can answer your questions and help you
get started today
! Call them at (877) 897-3473 to learn more.