Wednesday, September 20, 2017
Your marketing doesn't stop once guests arrive at your restaurant door. The experience they have from the moment they walk in to the moment they leave will determine whether or not they come back, and what experience they will share with others, whether positive or negative.  
If you want to eliminate the potential of receiving negative feedback, and "wow" your guests instead, here are four ways to improve the customer experience at your restaurant.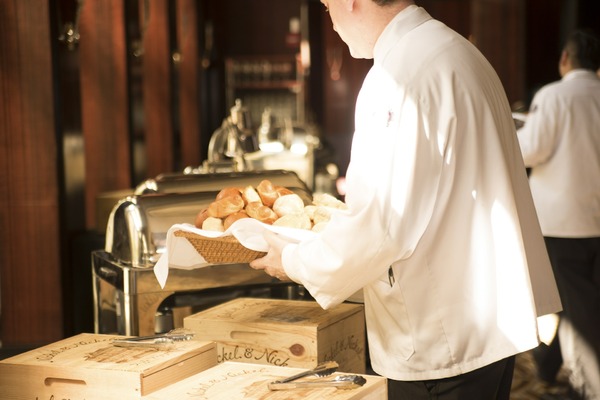 1. Service with a smile
Restaurant management and service can get hectic, especially during the busy times. But, the customer should never see you sweat! One of the simplest ways to improve the customer experience is to serve with a smile and a friendly, welcoming attitude.
Your guests want to have an experience once they set foot in your door. Delight your customers, and give them a positive experience they will remember, and they will come back for more—and tell others about it too.
2. Understand guests' expectations
Your guests will arrive at your establishment with high expectations—and they will expect you to meet them. To improve their experience, know what these expectations are, and exactly how to meet and exceed them.
What are your customers' expectations? While you cannot magically enter the hearts and minds of your customers to get specific answers, use these tips to get helpful feedback:
What are your customers saying about you online? Read your online reviews and customer comments. Your guests likely did, and they will base their assumptions off these reviews. Also, use Google Alerts to find mentions of your brand on the web and find out what people are saying about you. Live up to those expectations and exceed them.


What is your restaurant type? Guests of a fine dining establishment will expect a high-quality experience, professionalism, and five-star food since they will be paying a premium to dine there. Guests of a fast food restaurant will expect a fast, convenient experience with a lower price tag.
3. Enhance your online menu
Your guests will shop online before visiting your establishment, so make your online menu experience as seamless and eye-catching as possible. Here are some tips on how to improve your online menus:
Add images of each dish – A professionally photographed visual representation of the food you serve can stimulate the taste buds and compel potential guests to choose your establishment.


Broader descriptions – Since there are no space constraints on online menus, use the additional real estate to add more detailed descriptions of your menu items, so guests know exactly what to expect.


Include allergy restrictions – Ease guests' concerns by adding an ingredient list or guide for each menu item so potential guests can figure out whether or not they can eat specific dishes. Add labels such as gluten-free, vegan, nut-free, common allergens, low-calorie and any others you know your customers would appreciate. Add a filter function to your online menu that allows viewers to filter out dishes based on their preferences.
4. Listen to your customers
One of most effective ways to improve your customers' experience at your restaurant is to get feedback from them directly. The customers who care will appreciate that you desire their feedback, and your willingness to improve will appeal to them as well.
A quick and cost-effective way to get feedback from your loyal diners is to send surveys via voice broadcasting with an IVR service (interactive voice response). With voice broadcasting, you can avoid the tedious, expensive process of manual calling and send phone surveys to all of your customers simultaneously for only pennies a call. 
With CallFire's IVR service, if your recipient does not pick up the phone, the system will automatically call back. And IVR simplifies the process by allowing participants to offer their feedback by simply pressing a button on their keypad to answer. This makes the survey experience easier and seamless for participants.
CallFire, an industry veteran, partners with restaurants like yours and provides low-cost, efficient solutions to help them improve the customer experience, cut costs and increase their bottom line. If you would like to find out how CallFire's IVR service can help your restaurant, sign up for a free account here.