Friday, December 16, 2016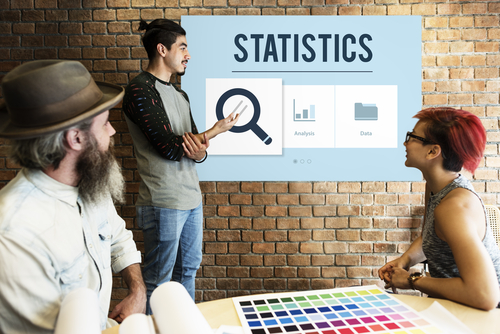 Taking risks can be terrifying—especially when it involves your business. However, calculating that risk is a far better choice than not taking a risk if it means no longer hitting a plateau. If you have ever wavered with the idea of using text messaging for your marketing strategy, and have excessively worried about its outcome, perhaps a few statistics can alleviate you of this concern and instead leave you feeling confident about carrying out SMS for your business.

7%
Mobile owners consistently need to be connected to the Internet to use their mobile devices for most of the device's functions and abilities, aside from text messaging. Up to 22 million Americans only go online through their mobile devices, and it is reported that up to 7% of mobile users are entirely dependent on their phone's Internet because they do not have access to Internet any other way. To get the most out of your text marketing, your text messages to your customers will include a link to shop directly for their phone. Access to Internet is required.
1%
Spam is annoying. Email inboxes can easily fill up with spam, and promotional emails can easily be filtered into the spam folder as well. To make sure your messages do not get lost in the clutter of spam folders, you can use text messaging to make sure the message is delivered. SMS, which is considered intimate and valuable, is a win as only 1% of text messages are considered spam.
32%
Engagement and conversions are likely significant to your business. Although email may have a distinctive impact on your marketing campaign, it falls behind in its ability to capture audiences whereas text has eight times the response rate of email. Even more impressive, text messages has a high conversion rate of about 32% users taking action.
98%
Text messaging has a high open rate—very high. It is recorded that texts see a 98% open rate, making it stand out compared to other channels. To reap the benefits of your marketing strategies, you can complement text messaging with other channels for immediate engagement.
90%
Not only do texts have a high open rate but, most often the texts are read quickly. In fact, according to the national average, 90% of text messages are read within 3 minutes. With people attached to their mobile devices, it is smart to push for sales through a method that is convenient and already accessible.
70%
Businesses and customers agree that SMS helps the overall experience. At least 70% of consumers believe text marketing should be used as it is a good way to engage with companies. Similarly, 79% of businesses believe their customers want SMS support.
SMS statistics are impressive. Offered stress-free and at a low-cost, it is evident that text messaging can add value to your business.