Sunday, November 20, 2016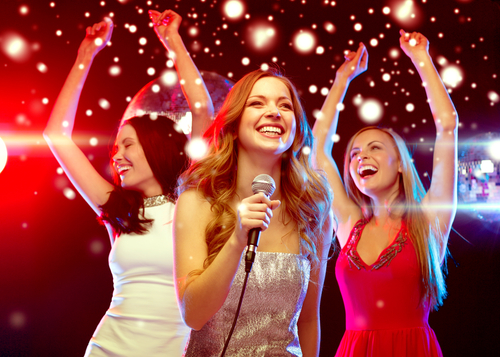 If you own a karaoke bar, chances are that you want to fill more seats as quickly as possible. The fact is, the more patrons you have in your establishment, the more money your bar will earn. But how do you get more people through the door in a unique, engaging, and efficient way? That's where mobile marketing tactics come into play.
With more than two-billion smartphone users worldwide, SMS offers a simple and convenient way to get more eyeballs on your message and more butts in your booths.
Here are five mobile marketing tactics perfect for karaoke bars.
Mobile Survey Send-Outs
To obtain real feedback from patrons on your events, ward off potentially hazardous Yelp reviews, and genuinely engage consumers, seek their feedback through a mobile survey. You can entice them to leave their options and reviews by offering a gift card or discount for those that participate.
Utilize a "Disposable" Mobile App to Endorse Your Karaoke Event
A short-term app could go a long way toward building excitement about an upcoming event at your establishment. These apps have limited usefulness and/or lifespans. Dip your toes in the water of this trend by offering an app that features a secret discount and allow your audience to share with its social networks as well.
Send Patrons on a Treasure Hunt
Entice customers to discover different clues at your bars if you have multiple locations, earning entry into a sweepstakes or special offer.
Get Their Requests
Radio stations use SMS all the time to have their listeners put in requests for songs they want to hear. If your karaoke bar is hosting a special event, such as an 80s-only music celebration, text your customers and tell them to request songs they'd like to sing or hear. Not only is this a great way to engage your audience, but it's also a way to gain valuable insight into what your patrons want to hear or sing at your bar.
Text to Win
Host a contest for your customers to text in to win a free dinner, discounts on drinks, or the chance to host a party of their own at your bar.
There are tons of ways for you to use mobile marketing to promote your karaoke bar. From tricky treasure hunts to polls and surveys, SMS messaging allows you to do it all!