Monday, July 25, 2016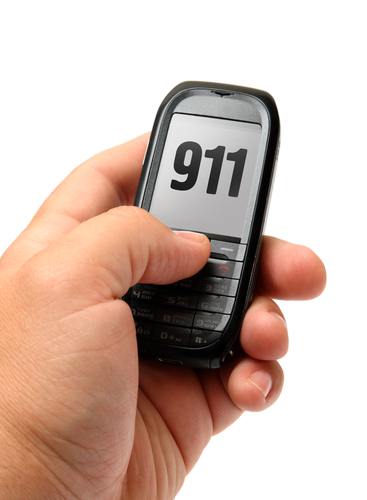 This past May, the U.S.'s four biggest phone providers, AT&T, T-Mobile, Sprint, and Verizon – started allowing people to utilize a text messaging feature called Text-to-911. For folks involved in dangerous scenarios where they don't want a predator to hear their 911 call, the Text-to-911 program offers a viable solution.
Here is everything you need to know about Text-to-911 and the best way to use it if you're ever caught in a hazardous situation.
History of Text-to-911
The Text-to-911 feature was initially launched in early 2011, yet it was only available in limited markets including Los Angeles, CA, Iowa, Maryland, and Vermont. On December 30, 2014, the FCC proposed a rule to allow the service to be available to everyone.
In April, 2014, areas in about 17 states including California, New York, and Texas already allowed smartphone users to get 911 help via SMS. On May 15, U.S. wireless carriers started voluntarily and uniformly supporting the Text-to-911 program.
What is Text-to-911?
This free program enables users to send a text message addressed to 911 instead of calling the emergency phone service. To use it, a text sender will address the message to 911 and enter their emergency in the body of the text. When using this program, you must also include your exact location – or else help will not be able to find you.
After the initial text message is sent, users will receive follow-up responses, asking more specific questions or notifying them that help is on the way.
Who is the Program for?
The service is for anyone in a dangerous situation in which it is impossible to talk out loud. It's also a useful way for younger people to get in touch with 911, as they are more comfortable using a text messaging service.
Where Does It Work?
Although the four largest carriers have agreed to use the supporting 911 text message program in their service areas, that does not guarantee that the Text-to-911 SMS service will be available everywhere. Public Safety Answering Points, the emergency 911 call centers, are in charge of implementing Text-to-911 in their areas. These bodies follow the jurisdiction of their local counties and states, not the FCC, which oversees the carriers.
This allows for the call centers to decide if they will receive and dispatch your texts or not. If you local call center does not request this service, implement the technology, or train its personnel, your county or state will not be able to use SMS in an emergency. Despite this, some individual call centers are already working with carriers to put Text-to-911 into action.
The FCC lists the states and counties currently using this service.
Other Need-to-Know Facts
• Service centers will treat Text-to-911 SMS messages just like regular calls, so you will be subject to the same service delays or speed.


• The FCC stresses that this feature should be used as a last resort in the event that you cannot talk.


• Text-to-911 currently only accepts words, not images or videos of the crime scene.
As more government branches start noticing the benefits of SMS, there will be other implementations of this service nationwide.