Saturday, June 11, 2016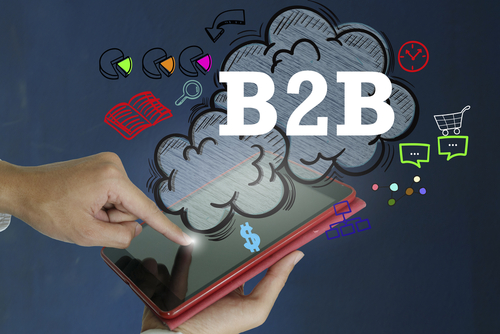 B2B marketers are realizing that their target audiences have long been left out of the growing CRM and automation market, and they're ready to do something about that. These savvy marketing professionals are flocking to new technology tools, and aggressively exposing them to potential customers, in order to attract new clients who also think there's a better way for businesses to transact with one another.
B2B Customers Like Smart Technology, Too
Kapost, a B2B content platform, suggests that B2B-based firms are turning toward marketing technology on an increasing scale to communicate and sell. eMarketer states that 71 percent of executives in charge of B2B companies have invested already, or are planning to invest, in marketing technology that is CRM focused – such as SalesForce. According to eMarketer, 63 percent of B2B company executives have already invested in marketing automation, and 57 percent of them said that they were investing in a content management system of some kind.
Executives from B2B Firms Prefer Two Disciplines
Kapost reviewed several marketing programs during the first part of 2016 and discovered that B2B executives preferred two marketing disciplines to others. They favored content marketing and social marketing, and said that other marketing programs, like inbound marketing and event marketing, were also popular with their staffs.
These execs feel that tech marketing, such as CRM and automation marketing, fits easily into a comprehensive marketing plan that includes traditional marketing activities. B2B marketers see an opportunity to push additional services on these executives, such as analytics and measurement.
How Do Executives Measure Technology Marketing Success?
Kapost found that 44 percent of the executives it surveyed placed a high priority on conversations, namely engagement or traffic on specific channels in about 35 percent of instances. Mobile search now greatly outweighs desktop computer search, and mobile communication is the preferred way for many to do business, even in the B2B sector. This suggests that mobile communication marketing efforts offer the best response rates for B2B firms, and it solidifies technology marketers' suspicions that mobile strategy when it comes to B2B companies is a sound one.
To be successful at mobile marketing, a company must take certain steps to properly communicate with its targeted and current customers Therefore, a mobile marketing professional hoping to make a sale to a B2B firm has to know these steps as well.
Firstly, any B2B firm or marketer must know its customers' behaviors. Then, they have to deliver a strong user experience and leverage social media content. Video content is key, too, as is engagement. For B2B companies, maintaining a CRM is crucial, and the marketing technology that is chosen must be easy for employees to use and deliver valuable information for those who use it.
All marketing technology must be effective in delivering the end marketing goal, and companies that use marketing technology should be prepared to invest in advertising to best create and distribute ads. There are many third-party platforms that can take care of only the advertising portion of a technology-marketing plan.