Wednesday, May 18, 2016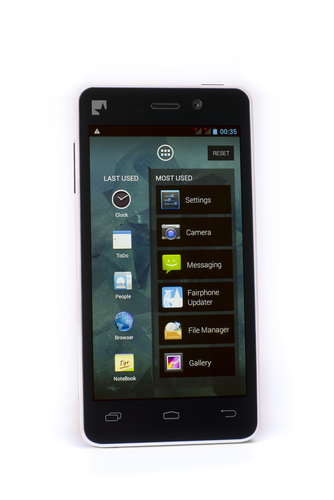 Thirty years ago, the city of Shenzhen was a small river village, located north of Hong Kong in China. Today, Shenzhen is a bustling center of manufacturing, with some 13 million residents now in attendance.
Most of the people in this city work in manufacturing—in fact, this is where many of our favorite Made in China products come from. In particular, this is where Foxconn, one of the companies that builds iPhones and iPads, employs 430,000 people, each of whom make about $300 a month.
Humanitarian issues have shrouded Apple's manufacturing practices for years. There have been reports of child labor, unethical wage gaps, and working conditions that would never fly here in the U.S.
Unfortunately, Apple has made little effort to improve the wages and conditions of these workers, something many consumers have made note of as the profit margins for Apple Inc. continue to rise.
Mobile phones and similar electronics made in Shenzhen are a group of products most consumers would rather not live without. So, while ditching a pair of Nikes for a brand that employs better manufacturing policies is realistic, there are fewer comparable alternatives for smartphones, especially smartphones produced by Apple.
Enter Fairphone.
The Ethical Alternative
Fairphone is a Dutch-based company with a respectable user base of about 100,000; most users are currently located in Germany, France, and the Netherlands.
Unlike Apple, Fairphone is looking for a way to empower users to service their own phones with updates, hardware, and general maintenance to "demystify the mechanics of the mobile phone."
Fairphone has a modular design that makes it easy to disassemble the phone, replace parts, and put it all back together. This would allow a user to purchase a single phone and update the internal parts as needed. The user would save money, and the planet would suffer less waste.
Fairphone is a socially responsible alternative to the internal mantras held by Apple and its closed-system policies that make it difficult for users to customize or even maintain an ageing Apple product.
The question now becomes: will smartphone users find the new Fairphone an alternative that works for their lifestyle?
Fairphone Specs
U.S. consumers will get a chance to answer that question for themselves in 2017, the year Fairphone says it will launch a U.S. marketing campaign.
Fairphone recently launched an open source operating system—an Android-based system that doesn't currently include familiar Google services. For users, this means finding your own apps for email, maps, and browsing the web.
On the one hand, some Android users might enjoy having more control over their smartphones; however, it's likely that most users will see open source as a challenge they aren't yet ready to undertake.
The Fairphone 2 includes a totally customizable version of Android 5.1 Lollipop, a 5-inch HD display, an 8MP camera, 2GB of RAM, two micro-sim card slots, and a Qualcomm quad core processor. You can scoop one up for a little less than $600.
Price of the Alternative
No matter how you spin it, that's still an expensive phone—the upside is that you should be able to keep that phone in good working order for the next ten years, as long as you upgrade the parts.
But the real victory of Fairphone might just be that it's drawing attention to the lesser-known facts about our consumption, mobile tech, and what they're doing to people in places like Shenzhen.
Image a world where you don't need to buy a new phone every two years. What does that world look like for a company like Apple?
Depending on how well the launch goes next year, we might all get to find out.