Friday, April 1, 2016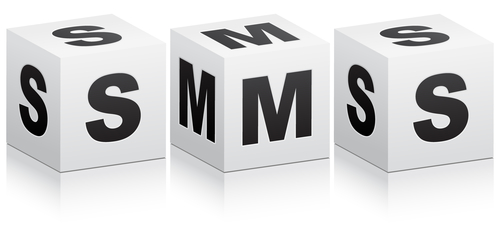 The digital marketplace is one of the fastest to grow and evolve. Not only are consumers busier than ever before, they have an abundance of choice, making it tough to grab their attention at the expense of your competitors.
The good news is, weighing up those options has also become easier. Free trials, 'freemium' services and easy opt outs allow people to be fickle; smartphones enables the research that lets them be. So, despite competition being high, when you lose a customer to a competitor in 2016, it may only be for a matter of days, or even hours. The 'customer for life' is a decidedly 20th Century concept.
That means there are fresh opportunities every single day - and SMS marketing is the most efficient way of capitalizing on those opportunities. Text marketing is not only quick and easy, it provides the most convenient way for customers to engage. Need to point them in the direction of more details? Add a link they can follow straight from the text message. Fancy showing them your wares instead of just describing? Add some images. Mobile coupons, quizzes, surveys, discount codes - sharing them is a lot easier with SMS marketing techniques.
There are a number of mobile marketing tactics you can deploy to engage people. Let's take a look at three of the most effective types of offer you can make via text marketing:
Price Based
Discounts and special offers are never going to lose their appeal. Price based offers trigger impulse responses. The easier it is to respond, the more people will do it. Include a short link for users to click on for a voucher code or seasonal sales announcement. Tinker with the offer by changing the deal for different groups of contacts - you can learn a lot about what makes your customers tick this way. For instance, research has shown that the under-45s prefer discounts, while older people prefer free shipping.
Location Based
Thanks to sophisticated technologies like geo-location, SMS marketing can be used to reach customers when they enter a pre-determined geographical zone. If you have a handful of customers within a few blocks, a really attractive special offer will bring them in to your store. As a loyalty builder, this tactic is highly effective. Again, the more personalized and relevant you make your offer, the more likely customers are to engage.
Time Sensitive
Time limited offers engender a sense of urgency, again driving those impulses that are so hard to resist. Remember, 90% of text messages are opened and read within minutes of receipt - there is literally no other marketing channel that allows you to pull of time limited offers with such precision and effectiveness. Let customers know when an offer will end - you'd be surprised how tight the window can be and still be effective. Try making it 24 hours or less - especially if you run a primarily online service, where making the move to buy takes minutes. As a way of harnessing immediate engagement, text marketing is unbeatable.
Whatever your industry; whoever your typical customer, you can almost guarantee they'll have a mobile phone - and probably a smartphone at that - within grabbing reach at all times. For marketers with an eye for opportunity, SMS marketing is the most compelling way to reach more people, convert more sales, and foster long term relationships with loyal customers.