Wednesday, March 2, 2016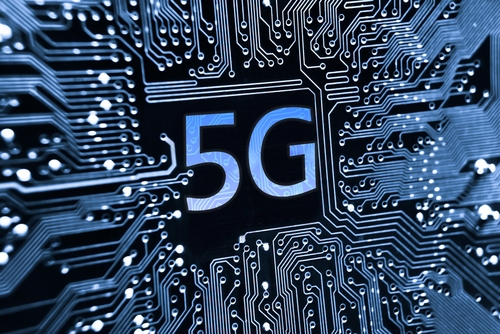 The Mobile World Conference, an international exhibit representing mobile operators, software companies, Internet providers, manufactures, retailers and other interests involved in the mobile ecosystem, gathered late last month in Barcelona, Spain. Over 100,000 people attended this year's event from some 204 countries; more than 2,200 participating exhibitors showcased a range of new technologies, including apps, gadgets, retail and digital commerce solutions, and security to name a few. Of the 374 featured speakers at the event, the most popular topic circled the highly anticipated next iteration of mobile telecommunications: 5G.
What Is 5G?
Most of us here in the U.S. are operating our mobile devices on a 4G network. 5G is the next iteration of wireless technology, and according to several presenters, it isn't due to roll out until sometime in 2020. Keynote speaker, Hans Vestberg, chief executive at Ericsson, said he expects 150 million users to be connected in the next five years.
In addition to handling all the regular wireless services we've come to expect on our mobile devices—things like making phone calls, texting, accessing the Internet, and using apps—5G offers a more connected and integrated service. We're talking smart cars, home automation, and powerful data-rich personalized services available on a faster, more reliable network. Experts call it the Internet of Things (IoT).
"The transition to 5G brings communications and computing together and is a fundamental shift for the industry," said Aicha Evans, vice-president and general manager of the Intel Communication and Devices Group.
Is Faster Always Better?
The move forward into unknown 5G territories comes with some concerns, and certainly strong opinions from invested parties. While giving his keynote presentation, Mark Zuckerberg urged networks to focus on other areas of improvement aside from just making the networks faster for users.
Obvious concerns about security threats and privacy were red flags commonly raised in discussion. What risks could the IoT pose to the general public if its not prepared for a massively integrated mobile service?
Gary Davis, Intel Security's chief consumer security evangelist said, "ATMs, gas pumps, industrial uses... It is almost limitless to think of all the opportunities that exist in a 5G world. There won't be an industry that won't be affected by the ability to connect at a super high speed."
With so many connections, Davis makes the case that spotting vulnerabilities early in the game is going to be essential to available security come 2020.
A study from Hewlett Packard discovered 25 vulnerabilities on average when testing popular IoT gadgets and devices. Currently, these devices use Bluetooth to connect to Wi-Fi, which is one of the least secure connections on mobile devices. Nevertheless, the need for security has never been greater.
What's Next?
5G isn't going mainstream anytime soon. Aside from various pockets of trial testing peppered throughout the U.S., we're nowhere near a saturation point. In fact, it's almost impossible to comprehend the amount of infrastructure the U.S. and other perspective 5G countries will have to erect in order to support such an endeavor.
However, it's clear from Mobile World Congress that 5G is on everyone's mind, even if it's still a distant reality.