Tuesday, February 23, 2016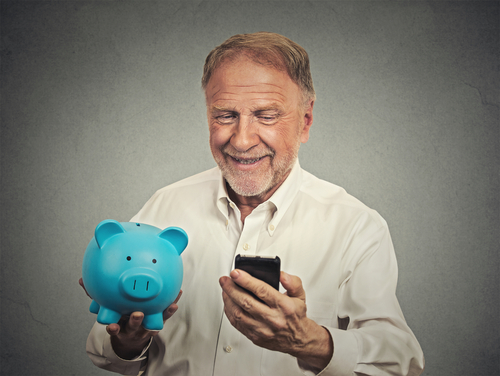 Like many other aspects of modern life, people can now use mobile technology to manage retirement plans. While some retirement plan providers have yet to embrace the convenience of mobile, the trend is nonetheless quickly becoming a norm.
Through mobile apps and other technologies, retirement plan subscribers can now gain access to their plan information and even conduct specific transactions. The ability to simply tap into your savings, and shift things around if necessary, is likely to become the norm as more people turn to their mobile devices for their needs.
How Do You Use Mobile Technology?
Do you already use mobile technology for shopping? How about banking? Many people grab their cell phones or tablets, no matter where they are, to place orders for furniture or transfer money from one account to another. With our mobile devices integrated so deeply into our day-to-day activities, it makes sense that we should be able to manage our retirement funds with them. Having better access to important retirement information can be that factor that makes people choose one provider over another.
Retirement Fund Sponsors and Providers Offer Limited Access to Plans
A survey that asked retirement plan sponsors to report on what types of activities plan participants could engage in through mobile technology revealed interesting results. About half (56 percent) of retirement fund sponsors stated that their providers offered plan information as well as the ability to conduct certain transactions through mobile technology. Roughly 20 percent of sponsors said that their providers offered information about retirement plans only. An astounding 12 percent reported that their providers didn't offer mobile plan access at all, and another 12 percent weren't sure. Providers asked the same questions gave similar results, except 28.6 percent of them admitted to not offering mobile plan access for participants.
Do You Have Mobile Access to Your Retirement Plan?
When the survey asked retirement plan participants if they use mobile devices to get plan information, or conduct transactions, 40 percent of them didn't know. A third of the participants said no. About 26 percent of plan participants questioned said that they do use mobile technology. Some statements that were given in support of participants' ability to use mobile apps to manage their retirement funds included:
"I like having access from my phone for those moments when I was supposed to reallocate my account but was away from my laptop. Another resource to take away the 'I don't have time' excuse."
and
"Our current plan provider is lacking in the mobile technology front, but assures us that it is making improvements this year."
Retirement Plan Providers Are Making Strides Toward More Mobile Access
MassMutual's retirement plan now allows for retirement plan participants to access their plans, and conduct some transactions through a mobile app. Savers can use their mobile devices to change their 401K contributions and their allocations on other retirement savings plans.
The retirement plan provider's RetireSmart mobile app gives plan participants the ability to use their phones or tablets to control their own money and do it whenever they like. The RetireSmart app offers users a way to control how much they contribute, and to what plans, from their Apple or Android devices.
"Americans want greater control over their financial lives and our enhanced RetireSmart app gives them more power to retire on their own terms than ever before," says Chief Marketing Officer for Retirement Services and Worksite Insurance, Heather Smiley.