Thursday, November 19, 2015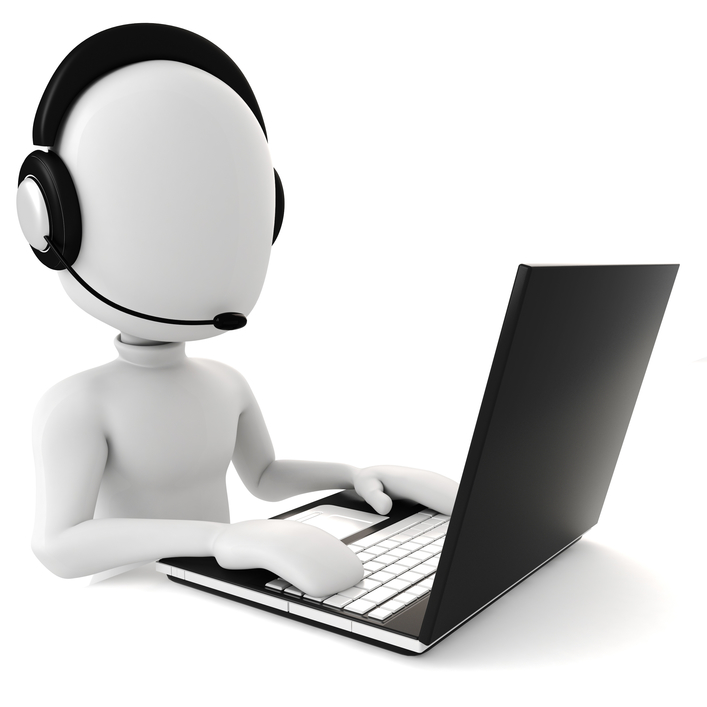 If you want to keep your customers happy, loyal, and profitable, you need to deliver excellent customer service. There's no way around it. In fact, roughly 51 percent of American consumers have changed providers because of poor service alone — a phenomenon referred to as the "switching economy."
But how do you do that? What does "excellent customer service" mean, other than being polite and helpful?
If modern technology has told us anything, it's told us that consumers value convenience. They want you to be polite and helpful, but they also want their problems solved in a way that best conforms to their needs and habits.
In the digital age, that means multichannel customer support. The traditional phone channel is still a popular choice, but customers also want to be helped through email, text, chat, mobile apps, social media, and online self-service. According to Ovum, 74 percent of consumers use at least three channels to communicate with companies about customer issues.
Business Benefits
Set up properly, multichannel support can help customers get answers and solutions without the long hold times and auto-attendant maze of the main phone line. In addition to the convenience aspect, this approach ultimately saves your company time and resources.
Where traditional customer service requires dedicated call agents and IT infrastructure, many modern channels are driven by automation. For example, let's say a customer needs to change their address. Instead of calling in, they log into a self-service portal and enter the new address. The system automatically sends an email confirmation and updates the address for all applicable accounts.

Multichannel support can also be a great way to differentiate your brand from competitors who offer similar products and pricing. Faced with comparable options, customers will likely choose the vendor with the highest quality or most convenient service. Many companies have already gone this route. Aberdeen reported in 2012 that 8 in 10 service organizations are already delivering service across multiple channels.
How to Make it Happen
Multichannel customer support will look a little different for every business, but it has a lot to do with the technology you implement. If you run an inbound call center, for example, look for solutions that support chat and email communication during your call center software comparison. If you manage an IT help desk, on the other hand, you should look for help desk tools that can field tickets from email, social, self-service, and embedded help widgets.
In general, you have two options: find a customer service system that offers built-in multichannel support, or stick with what you have, and consider third-party solutions that open up communication in these channels.
Focus on the channels where you know your customers are active and would benefit from direct communication with your company. In a recent report by Marketing Charts, customers listed email (71 percent), web self-service (64 percent), phone (66 percent), text/mobile (61 percent), and online chat (59 percent) as the channels most likely to "meet expectations," in that order.
With modern technology, you have the option to serve customers in these and other channels:
SMS: "Short message service" gives brands the ability to send text alerts, notifications, and updates directly to customers' mobile phones.
Voice broadcast: Record a message (about promotions, updates, etc.) and let an automated system call your contacts and play the message. Customers can interact with the voice broadcast using their phone keypad or interactive voice response (IVR).
Web self-service: Customers can access their account, send messages to your company, and perform basic maintenance by logging in to a secure online portal. Self-service can also be embedded directly into mobile and desktop apps.
Instant chat: Resolve customer questions and disputes by chatting with them through a live online interface. Resolution time for instant chat support is typically much faster than phone support.
Email: An automated system converts customer support emails into help desk tickets and assigns them to the appropriate agents.
Social media: Although less common than other support channels, some companies use a combination of social listening and helpdesk ticketing to deliver service through a dedicated social media profile.
Convenience and speed are two of the biggest elements of a positive customer experience. As consumers continue to manage more of their lives and affairs across various digital channels, your company needs to go with them. Multichannel customer support is about real-time communication and seamless access to help, whether the customer dials in, texts, tweets, chats, emails, or completes an online form.
Author Bio
Aleksandr Peterson is a technology analyst at TechnologyAdvice. He covers marketing automation, CRMs, project management, human resources, and other emerging business technology. Connect with him on LinkedIn.