Monday, August 3, 2015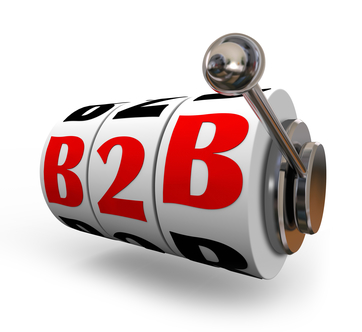 SMS has become a B2C marketing go-to thanks to the powerful combination of high read rates and excellent ROI. And while it's been successfully implemented as a method of targeting audiences with specific products and services, SMS has rarely been utilized as a B2B marketing tactic.
Using SMS for B2B marketing offers many of the same benefits as using it for B2C. SMS is easier to work with than ever before thanks to recent developments and improvements by mobile marketing specialists, making SMS a two-way instead of one-way marketing channel.
Let's take a closer look at how SMS benefits B2B marketing and what must be understood about creating effective campaigns:
Anywhere, Anytime
SMS makes target audiences instantly accessible, which allows businesses to promote products and services anytime, anywhere. Working with the right mobile messaging partner helps substantially, and makes sending and receiving messages, tracking KPIs, and sending responses easy.
B2B Users and Their Devices
SMS isn't separate from a company's overall mobile marketing strategy; rather it's a component (more on that later). It's therefore necessary to have a thorough understanding of how B2B users interact with their devices and multi-screen environments in order to create quality content. B2B marketers must think about the many different screens the content will be accessed through and ensure it's always readable.
Attitude and Awareness
Since B2B markets are laden with businesses offering the same types of service, it's important to approach an SMS B2B campaign with the right attitude and brand awareness. Mobile provides alternative options for business promotion, and is currently very underdeveloped with regard to B2B. This allows businesses to try new and innovative tactics without worrying that their competitors are doing the same exact things.
Customer Data Collection
Another advantage of
SMS marketing
with regard to B2B campaigns is the ability to collect valuable consumer data. Two-way SMS offers the capacity to uncover large amounts of information businesses wouldn't otherwise have via short text codes. These work well when arranging meetings and attempting to increase sales of a new product. Two-way SMS also offers the chance for customers to ask questions and place orders.
Existing Marketing Support
Two-way SMS functions as part of a multi-channel marketing campaign. It may be used to provide links to landing pages, e-commerce sites, special discounts, and more; however, it's essential to make certain all messages are well targeted and well thought out. Failing to do so results in messages labeled as "spam" and consumers choosing to opt out of texting services. Doing this includes sending messages at the right times of day, so texts aren't viewed as annoying or simply inconvenient. Sending messages between the hours of 9am and 5pm on weekdays is therefore the best idea, however it's also important to keep time zones in mind.
SMS is not an alternative to social media marketing, content marketing, or any other digital marketing campaign. It is meant to be used as another extension of mobile marketing advertising: something that allows businesses to optimize B2B relationships at every level.