Wednesday, July 29, 2015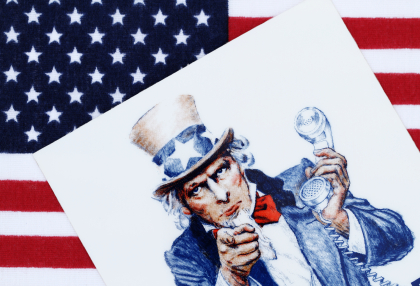 On July 10, 2015, the Federal Communications Commission (FCC) approved a Declaratory Ruling and Order concerning the Telephone Consumer Protection Act. Entitled the TCPA Omnibus Declaratory Ruling and Order, the ruling is designed to address a plethora of petitions, such as the ACA's January 2014 request that the FCC explain the "uncertainty surrounding the law's application and enforcement." This uncertainty has resulted in businesses that try to follow the law becoming vulnerable to predatory lawsuits.
So what do businesses need to know about the Order?
Automatic Telephone Dialing System Definition
The Order's definition of an automatic telephone dialing system, also known as an autodialer, will likely have serious business consequences. For example, if the equipment used by a business for calling and texting consumers is an autodialer, it must comply with TCPA regulations, including specific disclosures and consumer consents. Violation of regulations incurs damages between $500 and $1,500 per text/call. The Order has expanded on its autodialer definition to include equipment and software that features the capacity to dial both sequentially and randomly.
"In other words, the capacity of an autodialer is not limited to its current configuration but also includes its potential functionalities," the Order states.
In his Dissenting Statement, Commissioner Ajit Pai called the definition broad and noted that under the Order "pretty much any calling device or software-enabled feature that's not a 'rotary-dial phone'—is an automatic telephone dialing system."
The Order offers little information concerning equipment that falls under this definition, saying it will be decided on a "case by case" issue. However, it does note that phones with speed-dial buttons and rotary phones are not autodialers, and those with predictive dialers and Internet-to-phone text messages to wireless numbers are. Determining factors include the amount of "human intervention" as well as how quickly the equipment can dial thousands of numbers. The Order does not name smartphones as autodialers.
Text Campaigns
Companies are now required to obtain written consent prior to sending multiple text message campaigns. Consent cannot be part of a call-to-action, with the Order stating, "Our ruling today allows businesses to voluntarily provide these simple disclosures to consumers in a call-to-action before sending a single on-demand text in response to a consumer's request. If the business sends more than a single text as a response to the consumer, however, our rules require prior express written consent with the specified disclosures."
Reassigned Numbers
The Order provides a one call/ text exception "to discover whether a number has been reassigned." It is not the responsibility of the call/text recipient to notify the caller of the reassignment.
"[T]he idea that a recipient should have no responsibility whatsoever to notify a company that they reached the wrong person or even to be truthful and act in good faith is preposterous," said Commissioner Michael O'Rielly.
And while many companies concur with O'Rielly, it is still their responsibility to learn whether a number has been reassigned. The Order lists a number of guidelines concerning reassignment, such as to "include an interactive opt-out mechanism in all artificial or prerecorded voice calls so that recipients may easily report a reassigned or wrong number."
Experts say that the fight over the Order has "just begun," with ACA International, the Association of Credit and Collection Professionals, already filing a new lawsuit. The ACA website states that it is seeking "judicial review of the FCC's ruling, and determination whether the FCC exercised its regulatory authority appropriately or if the agency has ignored a controlling statute in order to expand the scope and reach of the TCPA in a way that Congress never intended."