Wednesday, July 29, 2015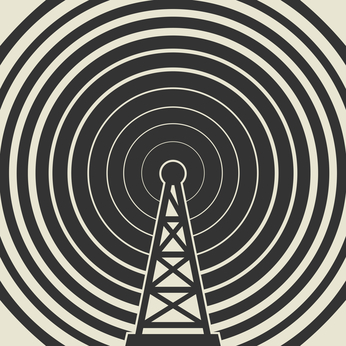 When you take the plunge into the world of Voice Broadcasting, the landscape can be a bit overwhelming. There is an unfortunate stigma associated with "auto calls," and it takes a clever marketer to attract the attention of the average consumer with a Voice Broadcast. To alleviate this tension, we at CallFire have created a clear outline for the process of generating leads, so you can get your Voice Broadcasting marketing strategy the way you want it, right from the start.
First, develop your Voice Broadcasting strategy.
Developing strategies for Voice Broadcasting is no different from coming up with marketing strategies in general. Start by identifying how you want to approach your customer with information about your business. How does your product or service speak to consumers, add value and/or enhance your customers' lives? Consider including things like track records and philanthropic efforts when coming up with your strategy as well.
Next, choose what type of consumer you wish to market to.
When planning your Voice Broadcasting message, it's important to define a target audience. Ask yourself what time of day your customers would like to receive phone calls, what type of person is going to be answering the call and, most importantly, what it is the customer really wants from your business. When you have this info, creating your message is much easier. (For more info about strategy and targeting, check out this article from Sarv.com.)
Then, create an informative and concise message.
Your Voice Broadcasting message has to be kept short and sweet. Explain the reason for your call within the first five or six words; your opening message should grab the listener's attention immediately. Find the right amount of content for your message and don't overdo it. The longer your message, the more likely it is that your potential customers will end the call. While a 60-second message is acceptable, a 30-40 second message is ideal. (Note that in the past ten years the average adult attention span dropped from twelve seconds to eight – so try to generate some instant interest in your brand!)
Refine your message to be clear and inviting.
Nothing beats a simple message conveyed in a relaxed, friendly tone. Simple messages tend to generate good responses, so try something like "Press 1 to connect with a live agent." To create an inviting tone, avoid long pauses and static, and ensure that your sound quality is top notch. Anything you can do to make your Voice Broadcasting message sound less robotic is in your best interest. Try to make it seem like you are having a conversation with the person on the other end of the line; you're bound to get some great leads if the customer can feel the warmth of your message.
Finally, make sure to adhere to all of the FCC guidelines.
This is the most important aspect of your Voice Broadcasting message. By law, you must create avenues for call recipients to end correspondence. This means allowing them to opt out of calls in the future, namely through a Do Not Call (DNC) option. Consumers appreciate businesses who work within the law and, even though they might not want to do business with you now, they may change their minds in the future. (For further information about Voice Broadcasting best practices, see this article from Alert Solutions.)
The world of Voice Broadcasting is waiting for you. Start with these simple steps, and when you're ready to find your Voice Broadcasting provider, CallFire is here to help you ease into the process. Our agents can help you get the ball rolling, and we will work with you along the way to ensure that you have all the tools necessary for that perfect outgoing message. We want to see your business thrive, so give us a call today!