Monday, June 8, 2015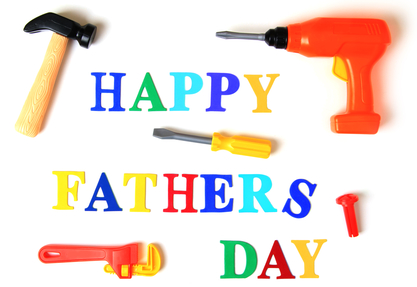 If you own a small to medium-sized business, you may find yourself unable to get the fire going when it comes to Father's Day. The most important aspects of marketing to those who buy presents for Dad is to offer something that he will love at a reasonable price, and make it easy to purchase and receive quickly. Let's look at the best practices for marketing over Father's Day weekend, and how marketers have boosted sales in the past.
1) "What do you buy for the dad who has it all?"
This is the most commonly heard conundrum surrounding Father's Day gifts. Marketers have to make it easy for loved ones to buy for Dad. Offer gift-giving choices in the form of gift guides, and offer several suggestions by price via email, social media and e-newsletters. When you couple your gift ideas with Pinterest's boards, you have a sure fire way to create a trend around the products you offer (see
Home Depot's Pinterest
board for examples).
2) Target the family.
When you are looking for the best ways to market for Father's Day, you can't miss the importance of marketing to the family. If your products warrant it, offer free gift wrapping and free delivery. Think about it – Mom has to choose gifts that are family friendly and easy to get, so make sure that your business takes that into account. Restaurants that cater to families often choose to give deals like, "Dads eat free on Father's Day." This kind of Father's Day gift is a win-win for everyone.
3) Market to Dad directly.
Remember, dads want to celebrate too. Show them that your business is catering to them and you can see a boost in your business over Father's Day weekend! Giving out free services or demonstrations to dads can pull in new business, especially if you run a home and DIY business, or a business centered in tech or gadgetry. Even hair salons and massage businesses can benefit from a discount for Dad. After all, they need pampering too.
4) Promotions, contests, discounts, deals.
Dad is shrewd, and everyone wants a deal on Father's Day. So give 'em what they want! Start a contest where participants can send in a picture and a bio of their father for a chance to win a prize. Promote it on sites like Instagram and Facebook, and use the likes as a method to determine the winners. Or, you could give a special deal for fathers, like a free check up from the chiropractor or a diagnostic check for dad's car. Use "text in" campaigns to build your
text marketing
list, and send out mobile coupons in the weeks leading up to Father's Day.
5) Partner with an esteemed organization.
A great way to reach families when marketing for Father's Day is to partner with charities and schools. Your business could host an event for a Boys & Girls Club, or volunteer at the local Fire Department. Work with periodicals to promote the event. Also, you could sponsor an elementary school in your neighborhood to get the word out about your business before Father's Day. In any case, when you help local organizations, your company can build a buzz just in time for the big day.
Don't worry if the Father's Day marketing strategy you've cooked up seems a little underdone. Get your barbecue going with these key Father's Day marketing tips for your small business!