Sunday, May 17, 2015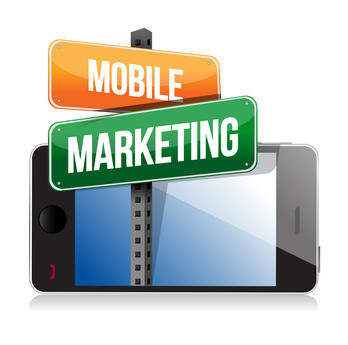 Smartphones have become the default device for communication, photography, research, entertainment and shopping. The average American consumer spends 15 hours per week researching with their phone.
This information tells you how essential a mobile marketing strategy is for your business, but reveals nothing of how best to reach the huge small-screen audience that's out there. To simplify the process of devising and leveraging a mobile marketing strategy, try these ideas:
Be Responsive
The first step towards mobile readiness is to optimize your website. It's not just that 4 out of 5 consumers use their smartphone to shop (though this should be reason enough to make the switch). In April 2015, changes to Google's algorithm were implemented to better reflect the shift towards mobile. Now, if your site isn't mobile friendly, it won't just be hard to read - it'll be hard to find.
Foster Loyalty
Building stronger relationships with existing customers is at least as important as generating new business. Mobile is the ideal portal for loyalty programs. You can incentivize an audience to engage by offering bespoke deals to repeat customers. By offering mobile coupons and other bargains via smartphone, you have a low-cost, low-maintenance loyalty program that will pay for itself with long-term repeat business.
Stay Ahead of the Mobile Curve
So you were a little late to the mobile party? It's no biggie, but now you're on board with the revolution, you can anticipate future trends and jump in on the ground floor. Right now, that means mobile payments. Browse the market for the increasing number of mobile payment platforms out there, get the support you need, and start offering the option to your customers. Predictions point towards massive growth for mobile payments, so why not be an early adopter?
Use Social Media
Smartphones are a one-stop shop. Consumers are using their phones for each stage of the transaction process, so you should be visible at each one. Do not limit your web presence to a responsive website that does the job when customers actively look for you. One of the most common uses for smartphones is social media. Lots of people check their Facebook and Twitter feeds compulsively, whenever they have a few seconds down-time, so reach out to them this way with creative, compelling, valuable content and you'll develop stronger relationships, increasing 'top-of-mind' awareness among your target audience.
Mobile usage is on the rise. Marketing buzz-talk abounds with mobile-centric language. Last year it was mobile geo-targeting, this year it's mobile payments, next year it will be something else. If you haven't done so already, it's time to make your business compatible with mobile. Try the tips above to create a mobile marketing strategy capable of reaching your customers wherever they are, whatever they're doing.