Wednesday, April 29, 2015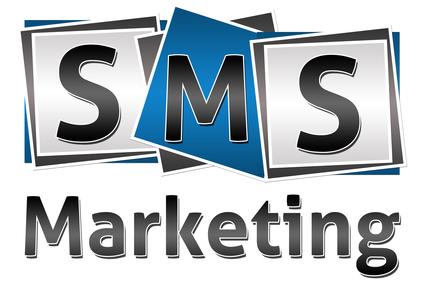 Text message marketing is easily one of the best ways to reach your target audience, as some 91 percent of Americans are within arm's length of their mobile devices 24 hours a day, seven days a week, 365 days a year. A more personal form of communication, text messaging is ideal for "intimate" marketing campaigns. If implementing text message marketing into your campaign plans for the first time, there are a few things you need to know first. Check out tips for ensuring your text message marketing strategy is fully optimized:
A Powerful Message
Unless you have something powerful to say in a text message, don't send it. Customers are annoyed by texts that don't offer a darn thing, and will likely opt out of your text message list. Send texts that benefit receivers, such as information about upcoming events, coupons, promotional and discount information, etc.
Timing is Everything
While how often you send text messages depends heavily on your brand, products, or services, you'll probably want to send texts when customers are most likely to buy. Arguably most beneficial to restaurants and other food-based businesses, the idea is to have an impact on buying decisions. For example, a restaurant sending coupons or other promotional information around mealtime is a great way to influence customers and increase business.
Limitations Are Okay
With text message marketing, texts are limited to 160 characters. Since people often eschew long ad-related text messages, don't feel compelled to write 160-character texts every time. 'Short and sweet' is frequently the best way to hold customer attention.
Sweepstakes = Database Increase
Sweepstakes are always a fantastic option when building your database, as people rarely tire of free stuff. The chance to win an awesome product or service is a way to get consumers to sign up for your text message list, especially if it's something they can't get elsewhere, such as VIP access or special products.
Excessive Abbreviations Aren't Necessary
Unless you need to use abbreviations for the sake of space, avoid them, as it makes you look unprofessional.
Embedded Links Always Help
Linking to your company website in your text messages not only drives site traffic, it also makes sales improvements more likely. Short links are best so you don't waste characters.
Two-Word Keywords Are a No
Using two-word keywords in a text message campaign creates confusion, so stick with one-word options for best results.
Reply Capitalization
Capitalizing the offer or coupon in your reply message is a big help, as it maintains customer attention. For example, "BUY ONE, GET ONE FREE" captures attention much better than the same words written in lowercase.
Social Media Engagement
Encouraging customers to engage with you via social media is another way to increase brand awareness via text messaging. For example, text to let consumers know they'll get another entry into your sweepstakes by following you on Twitter or liking your Facebook page.
Special Feelings
Finally, it's important to make customers feel special, regardless of campaign type. Rather than saying something like, "You have opted-in," respond with "You are now a member of the [brand name] family" or something similar.
These are just a few of many important strategies to keep in mind when developing a successful text marketing campaign. Keep at it, track what works, optimize as you go, and eventually you'll see a great payoff!