Thursday, March 26, 2015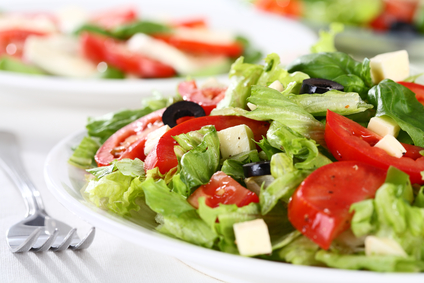 Winter is over and Spring is in the air. For restaurants and bars, that means emerging from the hibernation of a typically quiet Q1 and doing everything they can to kick-start the summer season with a strong Q2.
There's much to take advantage of over the next couple of months. Mother's Day, Easter, Spring Break – plenty of inspiration for themed-menus and promotions. Whether you're trying to encourage brand new business after a quiet winter, or just looking to consolidate existing customer loyalty, try these marketing ideas to give your restaurant a spring in its step.
Create an Emotional Connection
Spring evokes feelings of optimism. Your restaurant should reflect that by promoting a positive experience for diners. Take advantage of the light during lunch and early dinner - the more natural light you can let in to your restaurant the better. The same feelings can be evoked with flower arrangements, which elicit responses from two of the same senses - smell, sight - as the food you serve.
Be Seasonal
People love to see chefs taking a sustainable approach to their menus. It posits your brand as a progressive business, concerned with supporting local economies and minimizing food miles. Seek fresh produce from nearby farmer's markets, and promote your sustainable credentials to the hilt as part of your marketing campaign. Being seasonal isn't just about using the right ingredients - it's about being in tune with the changing needs of your customers. Lose the heavy soups and offer lots of fresh, zesty salad options. Fruit-based desserts are more appropriate than chocolate pudding. Anything that suits the lighter, warmer days and bids goodbye to the cold, dark ones will reinforce your image as a match-fit restaurateur.
Get Social
You want customers to continue the conversation about your restaurant outside its four walls. Engage them in your Spring revitalization by asking them to post photos of their own gardens, vegetable patches and allotments. Getting users directly involved in your social media conversation is a surefire way to make them remember you. Plus, the more time people spend on your Facebook page, the likelier they are to spot your latest promotional offer. Capitalize on their interest by asking them to opt in for text alerts in return for the promise of mobile coupons. What starts out as a generous discount in Spring will turn into a raft of loyal new customers by Summer.
Host a Big Event
Turn Sunday brunch into the must-do weekend activity in your area. Events like craft brew tasting or live music outside will draw a crowd so if you've got the space, go for it. If you can attract a hundred people to one big event, the buzz around your restaurant will be greater than if the same hundred people were spread out over a week. It also becomes much easier to encourage diners to sign up for your mobile alerts.