Wednesday, February 4, 2015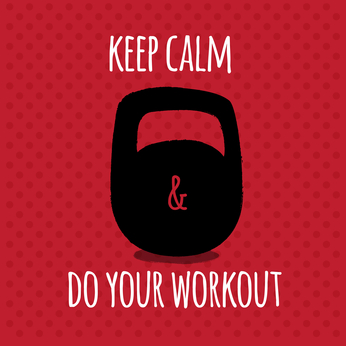 Outside of web browsing, text messaging and phone calls, fitness and diet tracking is one of the most popular uses of a smartphone. Gyroscopes, speedometers and other pieces of hardware found on 'traditional' fitness gadgets are not only included in any smartphone worth the name, they've been vastly improved. Combine these tools with the multitude of fitness apps out there and you've got a personal trainer in your pocket.
Counting calories? There's an app for that. Scrupulously adhering to workout times and lengths? Ditto. Coaching, motivation, activity tracking, goal-setting, eating healthily, even self-administered fines for failing to workout - smartphone technology and a booming software development industry have made it easier than ever to keep tabs on your personal fitness.
In the face of such an abundance of hi-tech offerings, SMS messaging is in remarkably rude health. It's been down the gym. A lot. The simplicity and reach of a text message make it the perfect solution for reminders and alerts. Repeated notifications tend to result in apps getting bumped, or at least turned off. A text, on the other hand, almost always reaches it's target. SMS messaging and gym marketing go hand-in-hand.
The high receive-and-read rate of text messages is precisely why gyms and fitness centers are succumbing to the charms of SMS. So how does mobile marketing for gyms work? When should you use SMS messaging as part of your gym marketing plan? Let's look at some of the ways SMS messaging is helping people stay healthy in 2015 - even without all the fancy-dan apps and what-ometers.
Personalized Plans
An effective fitness regime is one that's tweaked and adjusted as you shed pounds and tone up. Daily text messages can be scheduled in advance to help your members follow a strategy that works in the long term.
Equally, dieting is made easier when the regimen is spelled out in a plain text message. Three SMS messages per day can be scheduled to go out shortly before meal times, each including a link to the correct recipe and nutritional information. You could even schedule a list of items to buy at the grocery store, along with culinary advice straight from your fitness center's dietician.
Class Cancellations & Reminders
The smartphone-as-personal-organizer. When there's a last minute cancellation from a yoga instructor, the quickest way to get the word out is via SMS messaging. For gyms, reducing the risk of irritated members who show up for nothing is vital to retention rates.
Alerts
New gym members often have anxieties about working out during peak times, especially if they're self-conscious about their weight. With SMS messaging, gyms can alert nearby members when things have gone quiet. Even confident regulars may prefer to workout when there's nobody else around. For gyms and their members, SMS alerts is a win-win.
Motivational Support
The brevity of SMS messaging makes it the perfect platform for tips, advice, aphorisms and other bon mots. Whether in relation to a specific workout regime, or simply to show members that your gym is on their side, SMS is the modern-day medium for pearls of wisdom.
Ideas like this demonstrate just how much can be achieved with SMS. If you need to get a time-critical message out to a large number of people, SMS messaging has no equal. Leverage the power of text messaging and bring the health of your management processes in line with that of your fittest customers.