Wednesday, December 31, 2014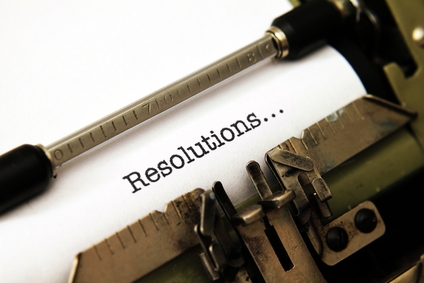 Christmas is over and the goose is looking thin – which is more than can be said for the rest of us. As we languish in the netherworld between festive overindulgence and New Year abstinence, thoughts turn to how we can improve our lives in 2015. Write that screenplay. Renovate the kitchen. Save more money – or spend it. Whatever your New Year's resolutions, it's likely that technology can help you realize them. With that in mind, here are some of our favorite gadgets and gizmos, and the self-improving ambitions they can help you fulfill…
1) Getting Healthy
The wearable tech boom is… well, it's booming. But with so many options, how do you know what to go for? It depends how serious you are about investing money in your health. If you suspect your interest in keeping fit will wane sometime in mid-January, stick to the lower end of the market: the Misfit Shine is a fitness tracker that keeps tabs on steps and miles taken, calories burned and hours of sleep enjoyed. It's also got a perpetual battery life, so no need to charge it, and is waterproof up to a depth of 50 meters. This simple, elegant activity tracker works with the Misfit App, and is worn like a watch. At $80, it won't break the bank – or make you feel too depressed if you give up after a couple of weeks.
For the more optimistic/committed/wealthy fitness freak, SmartMat operates like a personal yoga instructor, using sensors to judge your alignment and give you feedback via a tablet or smartphone. The technology used to create the SmartMat is pretty impressive. The makers employed 20 people of differing yoga abilities and body types to use the prototype devices. The team gathered data on what constitutes a 'proper' yoga pose. As such, it doesn't come cheap – but $297 is still a pretty good price for such smart technology.
2) Learning a New Language
Who doesn't dream of being fluent in a second language? Such an ambition used to require expensive lessons, but a number of apps have changed all that. Lingua.ly is among the most notable. It's actually rather a brilliant idea: the app provides you with a feed of international newspapers and lets you pick out the words you like the look of. From here, it builds personalized flashcards with phrases that are far more appealing – if no more useful – than 'Do you know the way to beach?' or any of the other phrasebook standards. Plus, it keeps you informed about what's going on in the world. And it's completely free!
3) Sleeping Better
The problem with all these gadgets and apps is there aren't enough hours in the day to play with them all (and earn the money to pay for them). If your tech addiction is getting in the way of a good night's sleep, try the S+ from ResMed, which monitors temperature and noise and light levels to ensure you have the ideal environment in which to sleep.