Wednesday, December 24, 2014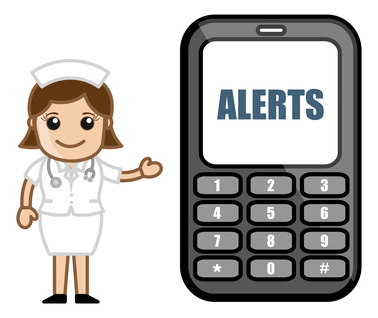 Failure to take medication is one of the biggest problems facing the healthcare industry. More than 30% of patients prescribed blood pressure treatments are non-compliant, according to Forbes. It could take months for doctors to identify such issues. Until now.
SMS reminders are helping doctors engage with their patients in between office appointments, according to a recent study published in
PLOS One
. The research was conducted at Queen Mary University in London. Lead author Dr. David Wald says the results "show that text message reminders help prevent [the failure to take prescribed medications] in a simple and effective way."
The study divided 300 participants into two groups: one to receive SMS reminders about high blood pressure medication, and one to receive no reminder.
The text recipients would get one reminder per day for two weeks. This was scaled back to one message every other day for a further two weeks, and then once a week for six months. If they failed to respond to the texts, patients would receive a follow-up phone call to investigate and answer any questions they might have.
The results were clear. Only 9% of text recipients stopped taking their meds, compared with 25% of participants who were not texted. That group either stopped completely or took less than 80% of their prescribed medication.
The combination of mobile technology and healthcare (mHealth) is a relatively new concept. The fact is, customer desire for mHealth solutions has been slow, with only around 10% of the population ever having used technology as part of their healthcare.
If progress has been slow, it's nonetheless significant. In addition to appointment and medication reminders, mobile devices can be used to check Electronic Health Records and patient data, and wearable technologies are catching on too. The more integration between all these elements, the better healthcare provision will become.
In future, we're likely to see more consumers and providers embrace mHealth. The key for healthcare providers is to develop high-quality, low-cost solutions, eliminating as many middlemen as possible en route to a more streamlined doctor-patient relationship.
The QMU research has shown the benefits offered by a simple text message. If such significant strides can be made on a communication platform available to everyone, there is much hope for the future of other mHealth solutions. We watch and wait with interest as the healthcare industry begins to follow other sectors towards the brave new world of mobile engagement.