Monday, December 15, 2014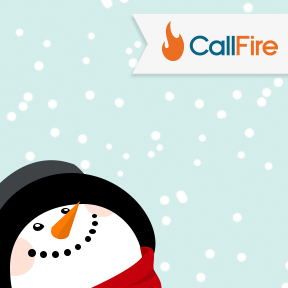 With Christmas mere days away, it's a fraught time for businesses. You know there are vast numbers of poised credit cards out there – you just need them to swipe in your direction. Few companies have the financial clout to run glossy marketing campaigns, but that doesn't mean you can't take advantage of the rampant consumerism before the year is out. You just have be a little smarter and a little more creative than the corporate behemoths with their blank checks.
To wit, here are some winning ideas for your festive marketing campaign that won't give your accountant a headache:
Send Cards
Start with a time-honored classic that's cheap and cheerful. It may not sound like the most original idea (and it isn't), but the reason a Christmas card can work so well is because so many of them
don't
. In fact, it's safe to say that most people
expect
them to be misguided, awkward or just plain terrible. In that context, designing a truly funny, engaging card will make customers pay attention – even if they'd kind of forgotten who you are, what you do, and how the hell you obtained their address.
Don't limit this to your designer – they may have the skills to realize a strong image, but the best idea could just as easily come from elsewhere. Run an in-house competition, with the promise of a small Christmas bonus for the winning entry. Avoid sentimentality and go for all-out humor. Again, it's a risk – nothing falls flatter than a bad joke – but one that could pay dividends for your brand image in the long run.
Give Your Logo a Festive Spin
Like Google with their periodic
Doodles
. This really is a job for your designer to knock together on a quiet Wednesday afternoon! Go a stage further and decorate your Twitter page – you don't even need a designer for this as TwitterBacks offers a series of specs and existing backgrounds. If it's good enough, it might even be featured on Twitter's gallery, giving you an exta marketing push to boot.
Customize the Merch
Why restrict the seasonal design spins to your online presence? Getting personalized stamps made for invoices is inexpensive – and who doesn't love a nice Christmassy stamp? Don't stop there. Make scarves, cookies or water bottles featuring your Yuletide logo.
The 12 Days of Business
Borrow the twelve day format to promote a different product or service starting on Christmas Day. It's a good way to dust off the little-used elements of your business and give them a festive twist. It also keeps people engaged with your brand during the lull between Christmas and New Year.