Tuesday, December 9, 2014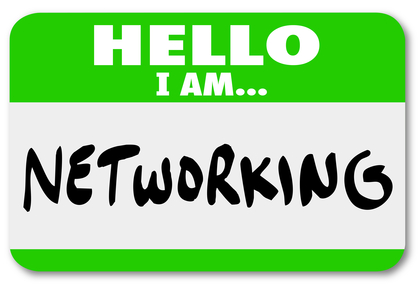 In a world where commerce is increasingly conducted online, events planners have to think outside the booth if they want to continue reaching an audience. Let's face it, traditional events – where you actually have to
go somewhere
and
talk
to people in the flesh – are anathema to many young people. Conferences and Expos potentially contradict the whole concept of inbound marketing.
It needn't be this way. There are ways to modernize your event marketing strategy so that it actually fuels your inbound efforts without detracting from the event itself. Four ways, in fact.
1) Have a Strong Presence Online
In order to remain visible, you need a robust website that's mobile friendly. Don't cut corners by getting your amateur coding enthusiast neighbor to design your site. It might look ok to you – but it's Google's bots that really count. Invest in an experienced web developer who can optimize the content for SEO purposes.
A good events site will have registration information, expert opinion from industry bloggers and speaker Q&As. It will also include strong calls to action on each page. You need lots of quality content, which should be added to and updated frequently.
Perhaps even more important than a good website is a strong social media presence. Facebook, LinkedIn, Twitter, YouTube, blogging – used in conjunction they will help you reach more people on a more personal level. Learn what your audience's interests are and why they would gravitate towards social media. Again, constant communication is the key here – as long as you're offering something of value and relevance.
2) Don't Cast Print Aside…
Rumors of the death of print media have been greatly exaggerated. It's true that a constant barrage of mailouts will end up like so many takeout menus, but a well-timed, well-conceived print campaign still has its place. As ever, a mixture of strategies – including direct mail – usually works best, and you can't truly gauge the efficacy of a specific marketing tactic until you've tried it.
These days, a direct mail campaign is effective for the same reason email worked ten or twelve years ago: fewer people are using it, which means if they get a nice enough looking piece of mail, they're more likely to read it. Arguably, this makes it more worthwhile to invest in than an email campaign, which will either be physically filtered into a junk archive or mentally filtered if it's lucky enough to reach the inbox.
3) …
or Email
Then again, you can't dismiss email altogether. It's practically free, and remains a highly effective method of reaching lots of people. Not all of them will see it, but there are a few ways to enhance your emails and make them more compelling.
Keep messages concise, and talk to the reader as a human being, not a corporation. The more informal your email, the more it'll stand out from the glut of marketing messages flooding their inbox.
4) But Don't Overdo Them Either
Less is more. If you have an upcoming event, let people know about it through each channel no more than twice. Send an email a few weeks in advance and a follow-up the week of the event. That's it. Anymore email updates and you are sure to be unsubscribed.
Same goes for text messaging. Sure, remind people about important information like registration, transportation information, local activities. But don't constantly check that they are still coming. Keep track of what information you've sent out, and never issue the same info twice. It's annoying.
Try mixing up your next event marketing strategy using some of these tips. Not every marketing solution will work for every company or situation, but keeping your approach fresh will lead to new ideas – and fresh ideas will result in new leads.