Thursday, November 6, 2014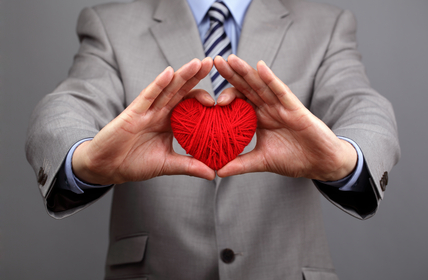 From Gucci to TOMS to Movember, many companies nowadays are getting into cause marketing. Unfortunately, not everyone's doing it right. Sometimes companies are downright surreptitious in their cause marketing campaigns. More often than not, however, cause marketing fails because consumer cannot see the connection between a product and the cause. Small businesses should take a page out of these big businesses playbooks – comparing the successes and the failures – to see if a cause marketing campaign will work for them.
There's evidence to suggest that cause marketing is a good move for any company: customers certainly want to support a good cause. According to IEG, cause sponsorship in 2014 is likely to reach over 1.8 billion dollars, an increase of 3.4% from 2013. And according to Nielsen, consumers are likely to pay more for a product associated with a cause: 50% of global consumers stated that they are willing to reward a company that gives back to society. And most importantly, Cone Communications reports that customers are 91% more likely to migrate to cause-driven products, provided they are comparable in quality and price. The desire for supporting a good cause is clear, but would it be the right move for your business?
Let's start with the least effective campaign of 2013. Gucci attempted to join the cause marketing bandwagon last year, with a campaign called "Chime for Change." Launched at a TED talk by Selma Hayek, and bolstered by a power-packed concert featuring Beyonce, Madonna, and Jennifer Lopez, one might surmise that the campaign was a home run. Unfortunately, the polls tell another story: the agency Traction interviewed 100 people and not a single person identified with the "Chime for Change" campaign.
So why did Gucci's campaign fail? The truth is, cause marketing has specific parameters that must be employed:
Brands must be unique, talkable, and iconic
Cause marketing messages must be authentic, and not product-driven or "green-washed"
Point-of-purchase is the best moment to incorporate cause marketing
Perhaps the most successful cause marketing campaign has come from the shoe manufacturer, TOMS. Called "One for One," the shoemaker promises to put one pair of shoes into the hands of a person who cannot afford them for every pair a consumer buys. This campaign is well-know, with about 64% of people interviewed by Traction having an awareness of the campaign. Furthermore, it's fun to talk about and has a unique presence in the footwear market. Finally, when you buy TOMS, it's not about buying a shoe, it's about buying into the cause (so it's not product-driven).
In a final example, Movember, it's obvious that cause marketing has a terrific amount of growth potential. For over ten years, the mustache-growing, cancer-awareness cause for the month of November has taken the world by storm. Every year, millions of men grow their 'staches to raise awareness and money for prostate cancer, and it continues to draw in more participants. Businesses can glean a great deal from this campaign: it's iconic, authentic, and it continues to grow. That means that the average buyer is not experiencing "cause fatigue," and consumers will be embracing cause marketing for years to come.
To climb aboard the cause marketing bandwagon with your small business, just be sure to keep it real. Consumers are savvy about a sneaky marketing message, so be sure to provide them with an authentic and care-driven opportunity for altruism at the right place and time.