Tuesday, November 4, 2014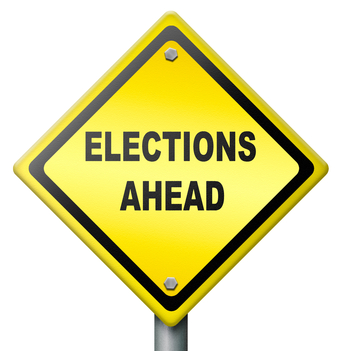 Once upon a time,
digital technology
as a political campaign resource was only available to politicians with million-dollar budgets. However, online ads targeting voters using web browser cookies are now accessible to local politicians via platforms such as DemocraticAds.com. Once considered "bleeding-edge tech," political cookies are part of what both main parties identify as a powerful campaign trend.
Democrats have used the last decade developing
campaign technologies
, from studying voter behavior to creating effective online ad campaigns and beyond. This allowed the left to discover why such technologies work well together, and how to make them available to politicians with small campaign budgets.
DemocraticAds.com was created by the D.C.-based firm DSPolitical, who bought some 600 million browser cookies containing personal details about 150 million voters in the United States. The firm reviews information contained in each voter's cookies, compare it to voting profile data, and create targeted ads. This ability to match online behavior, or what sites are visited, to voting characteristics is not only a highly-effective tool for garnering votes, it's also incredibly cost-effective. Even two years ago it cost about $20,000 to hire an ad buyer to generate a campaign, but that fee has shrunk to about a $500 starting price.
"Getting someone elected to a state legislator or a city council can conceivably have more impact on people's daily lives than getting someone elected to the U.S. Senate," says Jim Walsh, chief executive of DSPolitical. "Especially since you can scale it."
Democrats note the new challenge is deciding how big and small campaigns can share the costs and benefits of digital technologies. Luckily new possibilities are frequently cropping up, such as software by the D.C. technology firm NGP VAN. The firm's software is utilized by practically every federal-level Democratic campaign in the U.S., with Analytics Pipeline recently added. This "piece of digital plumbing" connects the smallest-of-small campaigns to "top-dollar" analytics shops for a mere $45. And that's just one example.
Of the "digital left," Democratic National Committee press secretary Michael Czin notes, "Everyone is working off the same hymnals."
Republicans are exploring options with similar software, and some individual campaigns and parties are even attempting to build their own.
"We are fragmented," says Vincent Harris, a Texas-based Republicans consultant. "And that has cost us a few [election] cycles in terms of the conformity of voter contact tools." Harris argues, though, that diversity can be a good thing -- both because it encourages companies to innovate and because it fits with Republican ideology. Says Harris, "We believe in competition. We believe in the best tools rising to the top."
How Democrats' attempt to share this tech up and down the ballot will play out on Election Day is still unknown, but Republicans are keeping a watchful eye on all attempts.