Wednesday, October 29, 2014
By Sean Gera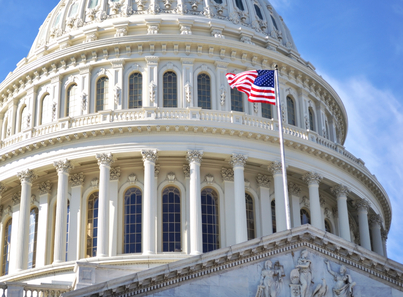 American politics has gotten a bad rap lately. We've all seen the dysfunction on Capitol Hill for the past several years, and many of us have simply accepted it as the new norm. According to Gallup, Congressional
approval ratings
have not been above 48 percent since 2004, yet average reelection rates for Congress in the same period are 90 percent. Public apathy has enabled many politicians to stay in office for long periods of time despite terrible approval ratings.
As faith in Congress continues to decline, many campaigns fear that such low ratings will eventually mobilize voters to oust incumbents. Thus, the search for innovative ways to attract more votes in 2014 is on, and the focus usually points to technology. However, technology cannot address public apathy alone without greater insight, experience, analytics, big data, and targeted messaging.
Low voter turnout is particularly noticeable in midterm elections and, if history is any indication, no one should expect a
voter turnout
higher than 38 percent, turmoil in Washington notwithstanding. In fact, the last mid-term election where voter turnout exceeded
40 percent
was in 1970.
Political bickering has alienated the public; however, it too cannot fully explain the consistently low turnout numbers. It's a part of every democracy, and in many other nations voter participation is high. The United States is considered to be the leader of the free world, and yet, apathy in the political system is ubiquitous as voter turnout has been considerably lower than most developed nations (see below).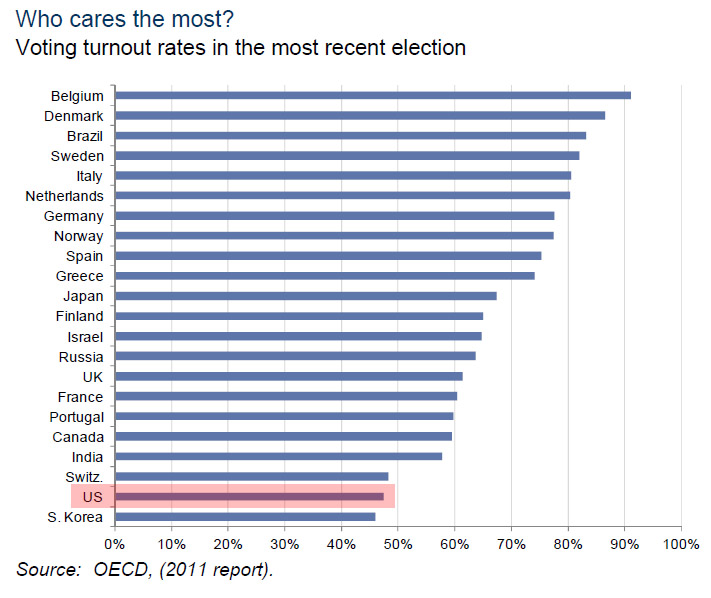 But, why all this indifference? Which age group tends to be the most apathetic? This answer is simple – young people.
Young people earned the right to vote after leading political, racial, and social movements across the country throughout the 1960's. Unfortunately, since the legal age of voting was changed to 18 in 1970, there has actually been an
inverse effect on turnout
. The drop in voter turnout since 1970 resulted from the increased number of potential voters, implying that the new demographic of young voters actually lowered the overall percentages. Young voters have historically been less likely to vote than older demographics and, more importantly, the size of this group is significant enough to swing an election if mobilized (see below).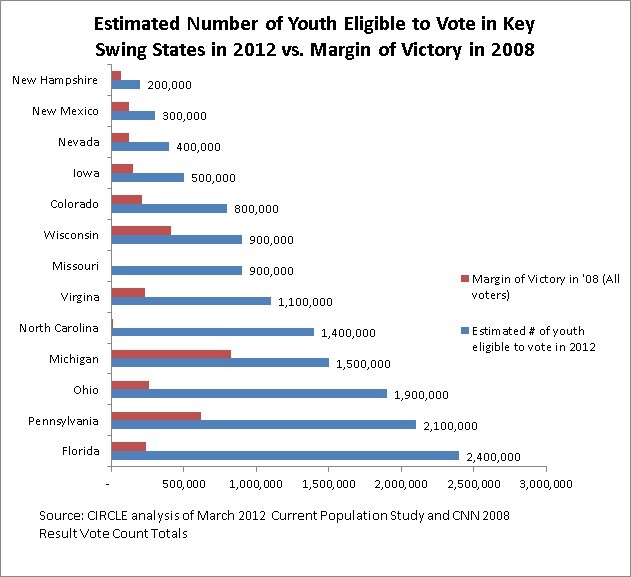 Political consultants understand that this generation can make or break elections, and they are searching for ways to reach this audience, which isn't too difficult to figure out if you consider their interests. Millennials spend much more time on their mobile devices and on the web than other generations, who historically were more inclined to mediums like television, radio, direct mail, and even email (see chart below). However, new technologies like cloud and VoIP communications have enabled consultants and campaigns to target voters, specifically millennials, with specific messaging on their mobile devices.
The largest potential audience in mobile is the millennial generation. A campaign manager can now send and schedule targeted messaging to a specific voter's mobile device or to millions – via text, a robocall, or live call. This granular approach to messaging has an excellent chance at mobilizing a millennial voter via their
mobile device
as
the facts below
suggest:
Millennials are 2.5x more likely to be an early adopter
Millennials are 44% more likely to trust experts (who happen to be strangers)
Millennials are 247% more likely to be influenced by blogs or social networking sites
52% of Millennials use their mobile devices on social media to note they like a brand
72% of Millennials think a candidate's personality is either important or very important
67% of Millennials think the economy matters the most and 58% think job creation is most important
Millennials are an excellent target because of their likelihood to adopt new ideas, trust others, and share their views with friends across different mediums. Their political concerns align with both parties and other demographic groups as the economy always dominates the public and political discourse in every election. The messaging for topics like the economy will continue to run through TV, radio, direct mail, and canvassing, because they have proven to be very effective.
However, they also have limitations in reaching mobile devices, and thus reaching millennials. Technology and big data are enabling strategies that leverage social media, email, mobile and text marketing, and other platforms, which has created a robust set of communication and messaging tactics to reach small and large audiences like millennials across any distance and at any time.
Big data has led to new methods and tools for analysis, which in turn have paved the way for a better understanding of the customer or voter. Surveying and polling can be scaled to the highest levels with technologies using the web, telecommunications like IVR, geo-targeting, and advanced modeling techniques such as simulation and network analysis.
The network of vendors for consultants will continue to expand dramatically as the need for more services increases. Many inferences have been made from this profound shift in access to data; however, the need to reach voters on their mobile devices stands out as the most fundamental.
This topic came up in nearly every conversation at the political conventions I attended this year. So what should we expect in 2014? Many consultants will test the efficacy of mobile marketing during the mid-term election. Text marketing has significantly increased in the private sector in recent years, and a similar trend will likely follow in politics as the
facts below
suggest:
33% of U.S. mobile customers prefer offers via text message to those via: mobile web (21%), apps (11%), and voice mail (8%)
16% of smartphone users made a purchase/decision because of a message received on their phone
Brands using SMS to reach customers connect with 95% of all smartphone & non-smartphone users
75% of customers prefer a mobile friendly site
The average American values their mobile device and has come to trust most content received from external sources. Millennials, in particular, are the ideal target on mobile devices as the demographics and data suggest. An entire generation has missed the rise and fall of email marketing, and, due to stringent regulations, the likelihood of mobile and SMS marketing following a similar (spammy) trajectory as email is small. Many people feel empowered when they receive a personalized SMS message from a business, and this is the very same feeling that political consultants strive to give voters.
The key to their success will be simple: how well do political parties connect with and understand their audience. Over the coming years, expect to see an increase in mobile and SMS political messaging, promotions, fundraising, and two-way communications. Additionally, expect to see an influx of millennial voters in the next four years. Political consultants are already surpassing their 2012 SMS usage, indicating that there is plenty more SMS activity to come.