Monday, September 29, 2014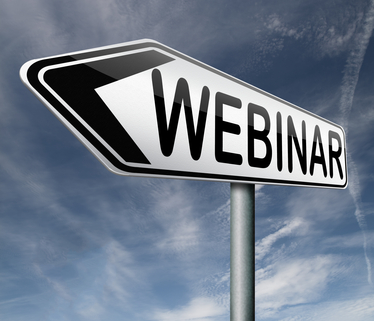 There's never been a better time for small businesses to market themselves, and it's all thanks to the democratizing power of the internet. Anyone can develop an online presence at virtually no cost. Social media and blogging can be done for little more than the cost of a web connection and a big chunk of time.
As level as the playing field has become, it's still weighted in favor of larger companies with the financial clout to execute costly SEO campaigns and create lavish video content, so you need to be smart about devising an online marketing campaign if you're going to compete with the big boys. To help your small business give it's best shot, we've come up with six essential online marketing techniques – and how to do them right. For the best small business advertising ideas, look no further…
Blogging
Blogging remains one of the best marketing strategies for small businesses. From a purely SEO perspective, regular posts of a few hundred words each shows the search engines that you are investing in original content. That in itself lends your company some legitimacy. Beyond SEO, a compelling blog related to your industry could become the go-to place for information-seekers. Keep it non-salesy, informative and useful. Incorporate a call-to-action or contact form and you may even start generating leads directly from the blog. Above all, the status you're aiming for is 'expertise'. People should come to your blog because it's the best source of information on your entire industry. For that reason, it's well worth spending a little extra on quality content.
Social Media
If your business is yet to implement a social media strategy, it's time to start. Facebook, Twitter, LinkedIn, Google + - together they are capable of producing double the marketing leads of trade shows or direct mail. If you're new to the concept, and are finding the thought overwhelming, take baby steps: choose one platform (Facebook is a good start) and start building your following. As long as you post relevant, helpful content – and throw in a few special offers – people will come to your page, and some of them will convert. Once you've gained traction and have a feel for the platform, you can expand with Facebook advertising.
Mobile Friendly
More and more people are using mobile devices as their primary access point for web browsing and emails. Ignore this expanding audience at your peril. It's crucial to optimize your site for these users. If they have to constantly reduce the size of your content, they're likely to miss important information or, in all probability, simply move onto a competitor who
does
have a mobile friendly site.
Webinars
According to some webcast experts, webinars offer a great ROI if they're done in the right way. Don't do it for the sake of it – make sure you have some compelling content, relevant to the audience and, crucially, unavailable anywhere else. Use a host with experience, and provide expert opinion on your industry. As with blogging, the idea is to establish you – and by extension, your brand – as an industry leader. It will also give you useful rich content for your small business website.
Press releases
Press releases are useful but under-used in most industries. Steal a march on competitors by issuing content across hundreds of local channels. It's fairly inexpensive, with a single press release ranging from $200-$1000, depending on how many outlets it reaches. The most popular sites like PR Newswire and PR Web have solid track records, but cast around the web for some of the smaller operations if you're working on a really tight budget. Press release content must be newsworthy, so this tactic should be pulled out only when you have a new product, or are launching a new store. Irrelevant press releases are routinely rejected for not being newsworthy, so try to attach your brand to as interesting a story as possible.