Thursday, September 11, 2014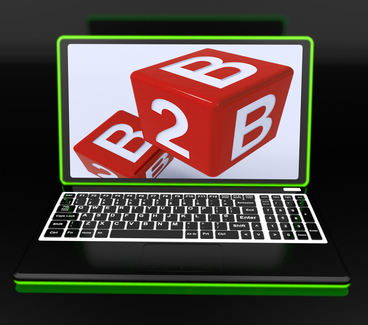 A B2B, or "Business to Business" company looking to create a small business plan can greatly benefit from affordable online marketing strategies, local advertising, and other cost-effective options. Let's take a look at some of these strategies:
Email Marketing
Compare B2B email marketing with other forms of direct marketing and see just how inexpensive it is. The biggest challenge is cultivating an extensive opt-in email list, but once that's accomplished, sending mass emails is practically free. Use this form of business to business marketing to send company updates, exclusive promotions, target certain demographics, and more. Build relationships with personal touches, such as addressing recipients by their first names—studies show personalized email messages increase readership and ROI.
Lead Generation with Virtual Call Center
Save employee time spent hand-dialing, leaving voicemails and writing spreadsheets. Lead generation is much easier when utilizing a virtual call center, as it's simple to address tasks using a straightforward interface. Leave high-quality prerecorded messages, record calls, track results, write custom scripts, collect responses and more. A virtual call center also tracks how one agent or an entire team is doing. And using a call center with a virtual platform is worlds cheaper than having a traditional, overhead-heavy call center.
Text Marketing
Try
bulk SMS marketing
, another viable option for B2B businesses. Whether looking to send out updates, promotions, discounts or other alerts, text marketing makes it possible to reach hundreds if not thousands of people instantly. Set up keyword campaigns, improve relationships with other businesses, and otherwise track results. Tracking real-time results makes it possible to tailor text marketing messages as needed. At just cents per text, this form of mobile marketing is both effective and affordable.
Voice Broadcasting
Use
voice broadcasting
to reach other businesses on a mass scale without paying very much. Reach thousands quickly, whether sending updates and notifications to other businesses/customers, information about promotions, and more. It's easy to set up, and allows the sending of custom information from a spreadsheet or server using text-to-speech or real voices. Voice broadcasting also gives the recipient the option of transferring to a sales or customer service team by "pressing 1 now." Calls are only pennies to make, so the return on this marketing strategy can be vast.
Location-Based Marketing
Integrate location-based marketing into a B2B strategy to target local businesses and customers. Whether using Google, Yelp or other form of local advertising, this affordable marketing option makes it possible to attract nearby businesses and clients with reviews, maps, open hours, and easy ways to connect. Plus once a strong foundation of location marketing and directory listings are established, no further work—or money—is needed to maintain this marketing avenue.
These are just some of the cost-effective business to business marketing strategies available. Take advantage of these and other options to increase brand awareness, build better relationships, and enjoy a higher ROI.