Thursday, September 4, 2014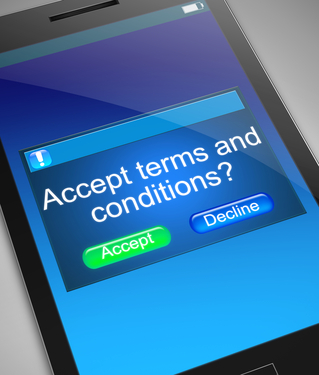 The decision to utilize bulk SMS marketing requires understanding its regulations thoroughly in order to avoid legal trouble. Targeted, relevant bulk SMS messaging is a fantastic marketing tool, and sending such messages to consumers who wish to receive them practically guarantees greater response and increased ROI. So let's take a look at how to ensure bulk SMS practices remain "compliant":
Clear Written Consent
First, it's essential to obtain written consent from consumers before adding them to a mobile marketing campaign. This means an agreement, in writing, which requires a signature from the consumer and clearly states the marketer is allowed to send advertisements and other marketing messages to the person's phone. The consumer's phone number must also be listed on the agreement.
However, consent does not have to involve a paper and pen. It may be given through a website, email, voice recording or keypad touch technology. Because of these additional options, marketers must make certain the authorized party is clearly identified. This provides proof if needed, and if proof cannot be procured, it is the marketer who is at fault.
Opt-In Language
Opt-in language refers to the language used for obtaining consumer consent. Marketers must be very careful when writing opt-in language, assuring that it features all necessary carrier disclosures. This includes unsubscribing instructions, data concerning how often messages are sent out, terms, and help instructions. A good example of appropriate wording includes the lines: "I hereby consent to receive text messages from or on behalf of (Company) at the telephone number I provided above. I understand that consent is not a condition of purchase."
Additional Tips
Additional tips for bulk texting compliance includes opt-out instructions, which must always appear in bold lettering. "Text STOP to cancel" and "Text HELP for help" are two good examples. It's also important that sent records are kept for at least four years if not more, and messages are not sent before 8am or after 9pm in the consumer's time zone. Remember, timing is everything in terms of bulk texting, and sending messages too early or too late is an easy way to upset customers.
Keep in mind that major brands often begin taking legal steps to safeguard the integrity of their existing database when using bulk messaging by immediately changing disclaimers on all marketing materials, text messages, blogs, websites, and so on. One of the best ways to remain compliant is to do this prior to starting any campaign. Utilize these tips to freely and safely enjoy the rewards of bulk SMS marketing.