Monday, August 25, 2014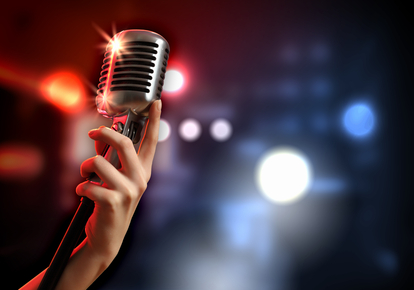 Voice broadcasting technology has been put to good use across a broad spectrum of industries. A relative latecomer to the party, the entertainment world is beginning to cotton on to the potential of telecommunications campaigns that use sophisticated tools like IVR, voice broadcasting and cloud computing.
For those familiar with the way
Voice Broadcast
works, it's easy to see how movie and music producers, promoters and retailers can use mass messaging tools to their advantage. Movie sets employing thousands of people working to a flexible schedule can send last minute changes to everyone using voice broadcasting. Music festivals can quickly inform attendees of sudden lineup changes.
The possibilities are almost limitless. Let's taka a look at a few ways in which people working in the entertainment industry can leverage the power of voice broadcasting and IVR technology to improve their business.
Ticket Sales
Big events mean lots of tickets, and that means an awful lot of administrative work. Setting up an IVR system to reach out to fans can not only help you share information about an event, it also enables them to give you invaluable, easily-trackable feedback. You can grow your database at the same time as streamilining your sales process.
Celebrity Broadcasts
A surefire way to make sure people listen to your message is to use a well-known person with a recognizable voice. This tactic is especially popular and effective for charity events, but almost any kind of campaign can benefit from the a brand endorsement by a famous name. Equally, licensed characters (from company logos, advertisements etc) can be voiced by actors and used to reach out to potential customers.
Competitions
As an attention grabber, quizzes and contests are hard to beat. They engage an audience's sense of competitiveness, putting some of the power to win firmly in their hands (as opposed to a straight prize draw). Hit your recipients with a question early in – even at the very start of – your voice broadcast. People who might otherwise be inclined to put the phone down will have an urge to participate.
IVR
and Voice Broadcast both have countless other applications in the entertainment world. Casinos; chat lines; horoscopes; psychic readings; talking classifieds – all use some form of this technology. If you are yet to dip your toe in the waters, why not try incorporating voice messaging into your next marketing campaign?