Tuesday, August 5, 2014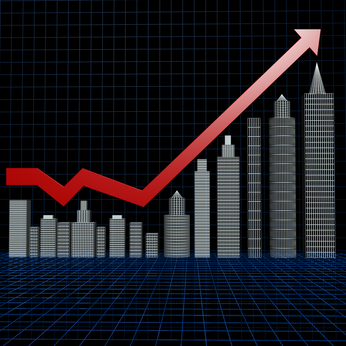 Commercial real estate technology startups are doing more than transforming the industry—they're also attracting many viable investors. It's not just the Silicon Valley, either; New York-based firms are raking in the cash as well.
According to a new report by real estate consulting firm RE: Tech, investors put a staggering $743.7 million globally into commercial real estate tech startups between the second quarter of 2012 and the second quarter of 2014. Silicon Valley-based firms received $74 million of this worldwide investment in the sector, yet the dollar volume of capital going to these firms dropped 18 percent year-over-year in the second quarter of 2014. New York-based firms, in comparison, received nearly $56 million of total investments in the same period, with the dollar volume of investment in NYC firms increasing nearly 78 percent year-over-year.
The average deal size of a single financing round in New York was just under $2.2 million compared to almost $4.1 million in the Silicon Valley. New York solidified 23 deals in the two-year period, and the Silicon Valley 21. The combination made up more than a third of all deals, according to the RE: Tech report.
According to Hiten Samtani of The Real Deal, online marketplace Honest Buildings raised $11.5 million and is one of New York's top companies for investors. Others include cloud-based leasing portfolio management company View the Space, which raised more than $7 million; 3D technology firm Floored, which received $6.4 million; and "crowdsourced comps" firm CompStak, which pulled in $5.7 million.
Samtani also mentioned that the report doesn't make note of funds raised by startups in the real estate crowdfunding domain, such as Fundrise, despite the company receiving $31 million from industry bigwigs such as Silverstein Properties. Realty Mogul is another firm that pulled in more than $10 million from big-name investors, including Canaan Partners.
However, the commercial real estate technology space is still in its infancy. The RE: Tech report notes nearly 54 percent of investments made in the two-year period were "seed money." About 32 percent of the investments fell into the Series A investments category.
CompStak CEO Michael Mandel says investments would "increase in size as companies that successfully secured seed funding go back to their investors in subsequent financing rounds."
It's typical to see "cross-pollination" of investors within the space. Mandel remarked that his firm shares investors and office space with View the Space and search website 42Floors, respectively, while Joshua Kushner's Thrive Capital is an investor for both Honest Buildings and Hightower, a View the Space competitor. Investors have realized the new digital real estate landscape is flourishing, resulting in a huge marketing opportunity to evolve with the future of building, buying, and selling commercial real estate.