Thursday, December 12, 2013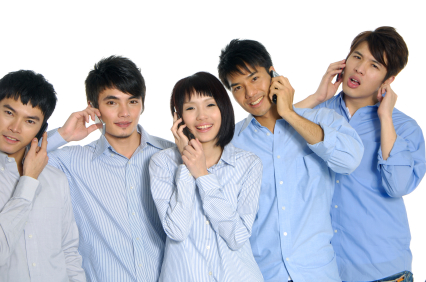 You've heard of Samsung, right? Maker of such things as the Galaxy model smartphones, and now the world's first curved smartphone? Well, Samsung Electronics is not only the largest technology company on the planet, it's based in South Korea.
In fact, South Korea is a world leader when it comes to Information Technology. It's ahead of every other nation for internet connectivity and speed. This East Asian nation of 50 million people was the first country to commercialize and offer the Wireless Broadband Internet service in 2006 earning the title of "bandwidth capital of the world." So, it shouldn't come as a surprise that nearly every person between the ages of 18-24 owns a smartphone. And, to keep up with demand, Samsung began constructing the world's largest mobile phone factory in Vietnam earlier this year.
Breaking Down the Numbers
According to the Korean Internet and Security Agency, smartphone penetration among 18-59 year-olds had leapt from 39.2% in 2011 to 78.5% the following year. Market penetration remained high in the next two categories, with 95% of 25-34 year-olds and nearly 90% of 35-44 year olds saying they owned a smartphone. The figures drop off in the older demographic, with only 25% over the age of 55 having a smartphone.
With nearly 100% saturation of smartphones in a single market, there is tremendous opportunity in the advertising industry. And now with the burgeoning tablet and phablet (larger than a smart phone, smaller than tablet) devices, mobile commerce will be more prevalent than ever.
According to Flurry, experts in mobile measurement and advertising, mobile payments is an area to focus on. South Korea is a world leader in mobile payments. SK Planet, a South Korean telecommunications company is used for 54% of in app purchases, and also can be used to pay for off-device transactions such as train and taxi fares. The report also shows that another third of in app purchases are paid for using gift certificates, demonstrating the potential of mobile devices as a mechanism for giving and receiving gifts.
While 64% of South Korean users between the ages of 19 and 59 use smartphones primarily to send mobile messages, with social media (43.4%), email (26.2%) and web browsing (25.2%), the trends are moving sharply toward mobile marketing, mobile transactions and online commerce.