Thursday, December 12, 2013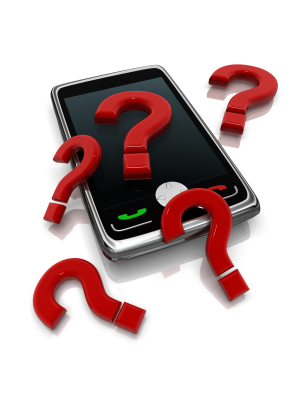 There are so many ways to market your product or service. The sheer amount of choice can leave your head spinning. Where should you focus your energies and money? Which channels are going to best serve your target audience? The answers will, of course, vary depending on your industry. But if a large part of your business comes from the youth demographic, text marketing and other forms of mobile outreach should be a core element of your strategy.
Recent Emarketer research indicated that total revenues from mobile advertising in the United States will exceed $8.5 billion by the end of 2013. Nearly a quarter of all IP traffic is coming from mobile devices, and more than 70% of all Facebook traffic comes from smartphones or tablets. The figures make it obvious: there is no ignoring the fact that most 18-34 year olds are conducting huge chunks of their lives – and consumer experiences – on mobile devices.
Why, then, did ex-Morgan Stanley analyst Mary Meeker recently claim missed mobile marketing opportunities were worth some $20 billion to businesses in 2012? And why does mobile still only account for around 5% of total advertising spending?
In part, there is still a great deal of uncertainty surrounding this relatively new form of advertising. The older, more established brands, which still carry a lot of commercial clout, remain resistant to text marketing, even in the face of overwhelming evidence in its favor. Perhaps suspicious of the new technology, they rely on traditional methods. For start-up companies and small businesses, this slow uptake from the big boys presents a fantastic opportunity. Follow our pointers to get a head start on the competition in the mobile engagement race:
Hire expertise. If you are clueless about digital campaigns, hire a marketing company or manager who specialises in this area. Educate yourself by requesting regular updates and tutorials.


Have a separate mobile strategy. Create a mobile app or at least a mobile-friendly website. Don't approach mobile marketing as if it were an arm of your traditional marketing campaign. Instead, spend time developing a mobile-specific ad campaign.


Reference the preference. The beauty of mobile lists is you can tailor ads to individuals. If you know what they like, make mention of it in your text. Keep all communication personalized and you will build brand loyalty.


Study successful mobile campaigns.Twitter's IPO filing showed 65% of their revenue came from mobile.


Innovate. Once you've learned how successful campaigns are done, create your own unique approach to cornering your share of the market. The more original you are, the more you'll stand out.
That $20 billion of untapped market real estate identified by Meeker is unlikely to be snapped up too quickly. A Markets and Markets report projects a mobile advertising market value of $76 billion by 2018. The task for mobile marketing campaign managers wanting to take advantage of the gap is to think big and think clever.