Tuesday, November 19, 2013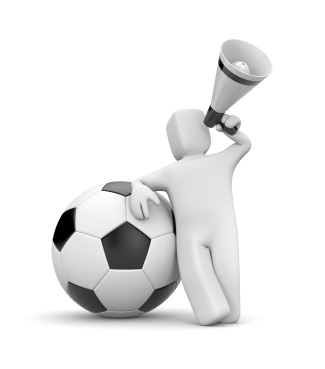 The opt-in SMS user market is increasing by around 100% year on year, and 98% of texts are opened and read within fifteen minutes of being received. These statistics have prompted a flood of businesses to start using mobile technology as part of their ad campaigns. One of the biggest beneficiaries has been the sports industry, which is leveraging the power of texting to communicate with fans and sustain interest throughout the season, and beyond.
The applications are obvious. Sports teams are engaging with fans via text in order to provide:
Match schedules
Scores
Team information
Player statistics
Ticket promotions
Giveaways
Quizzes and surveys
SMS provides a more personal platform than other ad channels. Unlike social media, texting allows for quick participation during games. It doesn't require additional downloads or devices, and is much more attractive to fans who want to get involved without being distracted from too much of the action on the field. So in what ways have sporting organizations used text messaging successfully?
The Phoenix Suns and the Chicago Bulls have both used the power of text to increase their fan bases and sustain contact with existing supporters. Major league soccer team Chicago Fire has done the same. Since 2011, they have all been updating followers on scores and stats, as well as running polls, making announcements on special offers, and transmitting text-to-win promotions.
This information is then used to analyze results and give the management a better understanding of what teams are looking for and what level of engagement they feel comfortable with. According to all reports, the feedback has been phenomenal, with fans lapping up the personalized connection with their sporting heroes. Let's take a closer look at a few ways in which text messages can help sports teams:
Ticket Promotions
Teams often run promotions to increase ticket sales and to draw new crowds into their arena or stadium. For example, the Chicago Bulls might run a number in programs with a shortcode: "Text BULLS to 313131 for a chance to win tickets to the playoffs!" When customers text the number, they have opted-in to the Bulls' contact list, which allows the team to repeat market these fans. The more promotions they run, the larger their list grows.
Stats and Scores
Many teams are using text marketing to send up-to-the-minute scores and statistics to their fans. By giving them a simple way to stay abreast of the latest team news, sports organizations can sustain their fans and upsell consumers on future promotions. This strategy also helps organizations to become a trusted brand.
Schedules
Fans can be kept informed of the latest schedules and team announcements, directly influencing the attendance figures for games and generating fresh interest. Text messaging is, as we've seen, far likelier to get schedule changes or last-minute announcements seen and read.