Monday, June 16, 2014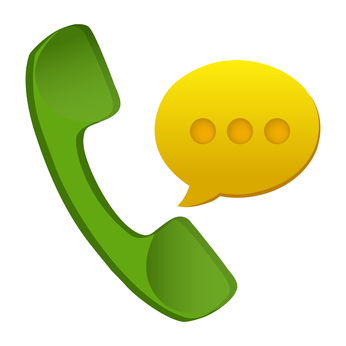 If you're toying with the idea of looking for a new
Voice Broadcast
solution, there are a few questions to ask of your provider before making the leap…
1) Do you offer an on-time delivery guarantee? The immediacy of voice communications demands a service that matches the technology. If the calls go out late, that's a result of human error, not software inadequacy. In an effort to impress clients at the point of sale, some voice broadcasting providers cram their schedules with too many messages, resulting in delays. Without an on-time guarantee, you shouldn't even consider signing up to a service.
2) Are there any hidden costs? This is one of the first issues you need to get straight before embarking on a relationship with a voice broadcasting provider. Yes, there may be a charge for extra ports if you want to send lots of messages simultaneously – but this should be clearly flagged upfront. You certainly shouldn't be paying for unanswered calls, busy signals or disconnected numbers. Ask if the company charges extra for transfers or extra people on the line. Additionally, establish the per minute rates early on. The tougher the questioning, the greater your long-term satisfaction.
3) Can I manage my own voice broadcasts? Some companies require you to conduct every broadcast via a middleman, slowing the whole process down and ultimately limiting your potential ROI. Look for a provider that allows you to schedule and manage your own broadcasts. That way lies excellent customer service.
4) Do you offer voice mail detection? Detecting whether a call is answered by a live agent or a voice mail is essential to managing how the call is handles. You should be able to issue differing messages depending on whether a machine or a person responds.
5) Can I get instant access to reports? Waiting for data reports is frustrating, and it hobbles your outreach efforts. Without timely reporting, you can't effectively analyse your ROI, so be sure to demand first-rate reporting.
6) How transparent is your pricing? If you don't see clear pricing on the company website, you have to question what they are hiding. When you deal with a representative, listen for the quality of their responses. Research testimonials and case studies to find out what others are saying about the service.
7) What level of customer service can I expect? Concomitant to the transparency issue is the overall level of customer service you receive. This can be hard to gauge before you actually start using the service, which is why you need to be tough with your initial line of questioning. Find out how easy it is to get hold of a representative, and how closely they monitor the calls you schedule. You can tell a lot just from the personality and manner of the staff employed by the company to deal with you. If they're cutting corners on customer service, what else have the scrimped on? You should demand outstanding customer service and ongoing support.
8) Does the service include interactive voice response? Some businesses will only ever need to send out a recorded message, but for many, an IVR option is preferable. Find out whether the provider offers this crucial tool in the struggle for effective lead generation.
9) Is there a recording capability? Recording calls is incredibly useful for monitoring the quality of your agents' customer service.
10) What are the transfer options? Ask your provider how easy it is to route customers to the appropriate department. A 'Press 1' option – or similar – is one common way to achieve a transfer. Establish the needs of your business, and find a voice broadcasting provider that can meet them.