Whether using our text or voice phone messaging products, you'll need to learn how to create lists of contacts, how to import them to CallFire, and then how to manage them within our system. But don't worry — tasks such as uploading, choosing, adding, filtering, and copy and pasting will soon become routine to you. Let's find out more!
Contact Selection
When you are creating a text or broadcast campaign, you encounter three tabs, or pages, that guide you through the process. In both products, you arrive at the Contacts tab, which is the second one. As you can see in the graphic below, there are five ways to add contacts while you are creating a campaign within CallFire.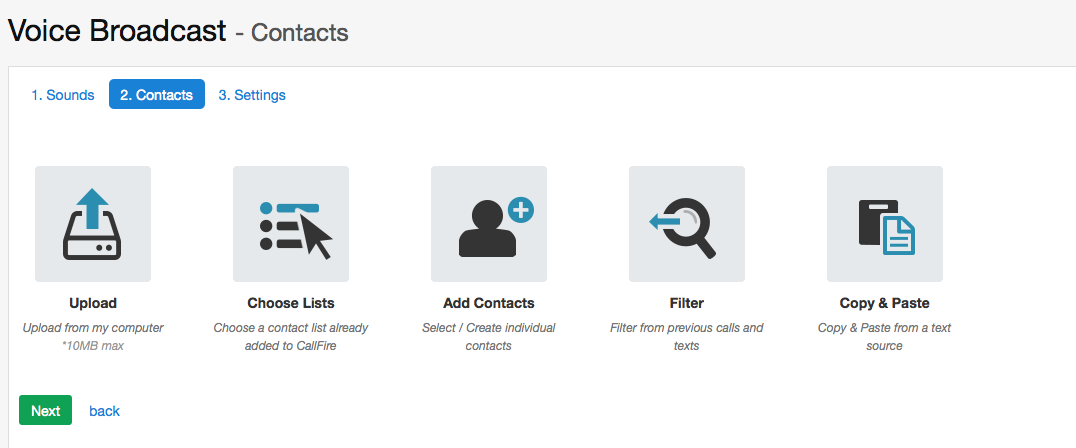 Upload — It's so easy, it's almost unbelievable. Upload a list of contacts, using either a Microsoft Excel or comma-separated value (CSV) file, from your computer!Those five methods to select contacts for your campaigns are ...
Okay, let's proceed on and learn how to do each of these methods.