Welcome to the Help section for the new CallFire website and user interface! In this online Help document, you'll discover just how amazingly simple our complete line of telephony products is to learn and use. So let's get started!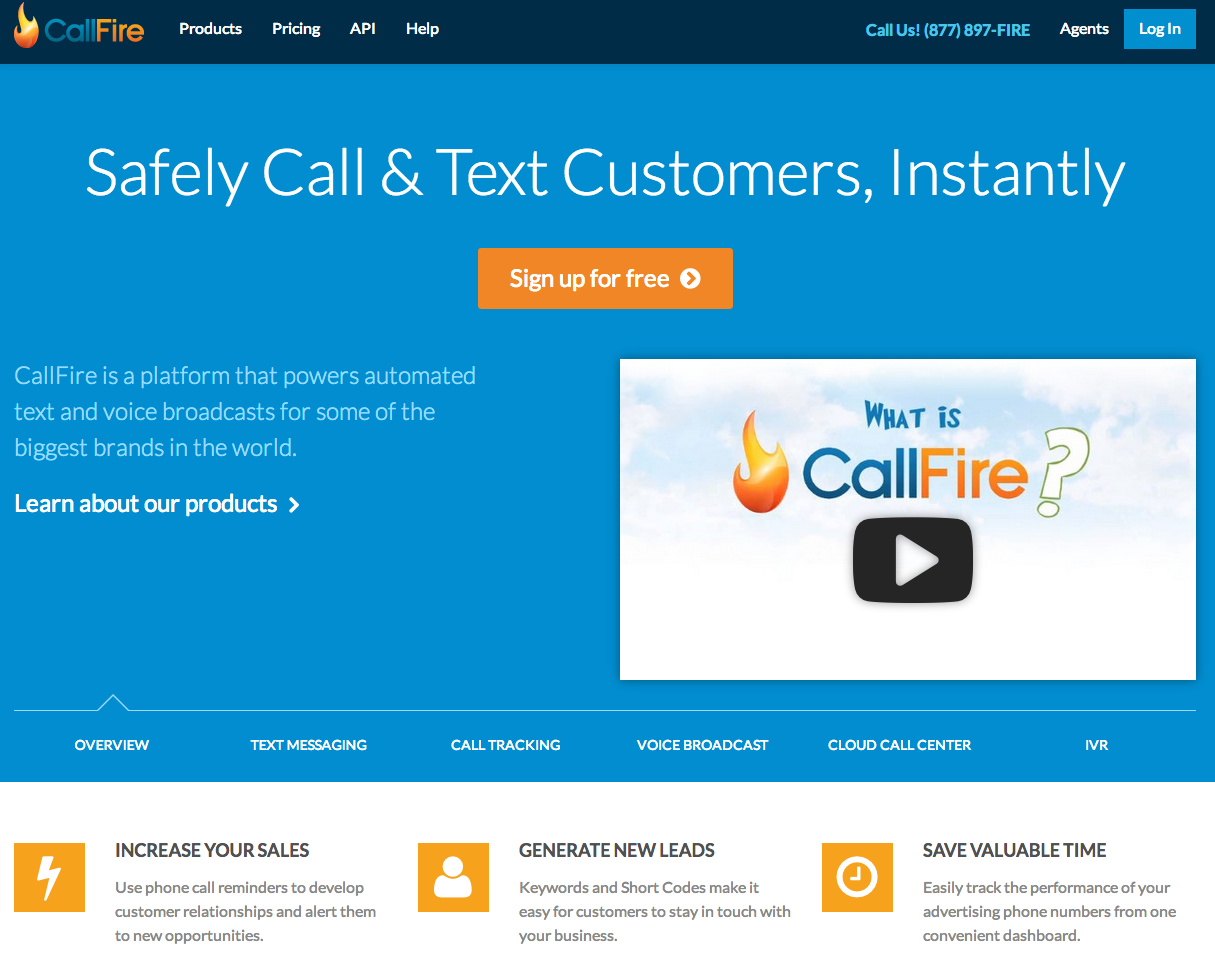 CallFire How-Tos
This Help section includes all the how-to basics, including:

It also includes all the finer how-to details, including:
Product Quick Links
If you'd like to get started immediately on using CallFire products, just click on the below links to be taken to the Help documentation for some of our main product categories: Voice Broadcast, Text Broadcast, Call Tracking, Interactive Voice Response (IVR) and APIs.

Phone calls: To make phone calls, please visit our Voice Broadcast documentation.

Text messages: To make phone calls, please visit our Text Broadcast documentation.

Buy numbers: To make phone calls, please visit our Call Tracking documentation.

Phone tree: To make inbound and outbound phone trees, please visit our IVR documentation.

API: To make phone calls, please visit our API documentation.

CallFire Support
As you are using this Help section to learn our products, please keep in mind that the CallFire Support team is always ready to assist you with any issues that you may encounter. The Contact Us box on each page provides you with the appropriate phone and email information.

Again, welcome to CallFire. We appreciate your business.